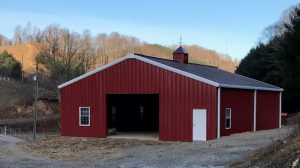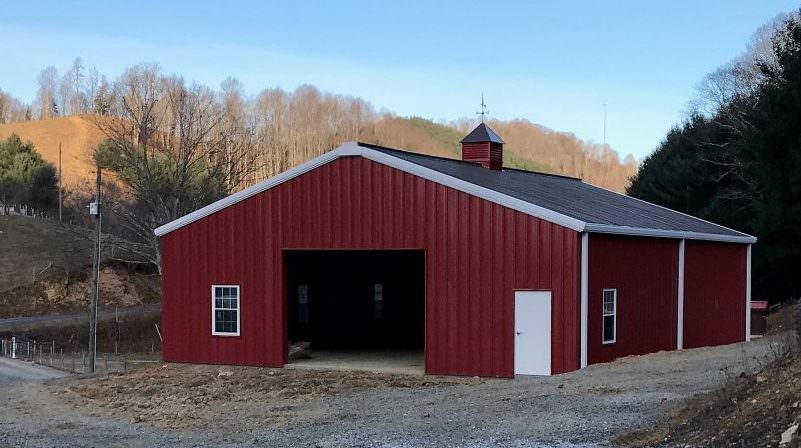 Metal barns are a popular option for people in the agriculture industry because of their durability and low maintenance. If you're thinking about building a metal barn for your horses, livestock, or other kinds of agriculture, contact Champion Buildings.
Metal Barns
At Champion Buildings, we offer special services for people who want to build a metal barn. These pre-engineered metal barns can be used for all agricultural needs. Metal barns are a better investment than wood-framed barns because they are resistant to termites and don't rot.
Built to Suit Your Farming Needs
We are an industry leader in metal barns because we can provide a variety of solutions for your agricultural needs. We have barns that work for equestrians, cattlemen, ranchers, farmers, and more. In fact, wood-framed barns are being replaced by metal barns at a rapid rate. At Champion Buildings, we guarantee to use only top-quality steel that is durable and made to last.
We offer options most well-suited for people in the agriculture business by offering customizable solutions, such as barns without columns in the floor plan. These kinds of barns allow farmers to store large equipment or allow equestrians to create indoor riding arenas. For details on what kind of metal building can suit your needs, contact us at (800)942-6812.
Let Champion Buildings Do the Foundation for You!
Our specially trained crew can create a concrete slab that meets your exact specifications, outlined in the engineer sealed foundation drawings.
These custom-made concrete slabs include:
Pier pads below every column
Perimeter footer
4 inches of gravel or sand
Wire
Rebar
Plastic
Anchor Bolts
Slab thickness you prefer (usually 4 to 6 inches)
Erecting Your Metal Building
Choosing Champion Buildings to help you build a metal building for your agricultural needs, you can guarantee our crew will unload and erect the building completely. We provide our own transportation of materials, our own tools and equipment, and a 1-year guarantee on our workmanship. All members of our crew are also insured.
Steel and Metal Building Specials We Offer
We offer package specials to businesses in the following states:
Maryland
Virginia
West Virginia
North Carolina
South Carolina
Georgia
*Don't see your state on the list? Call us to talk about package specials we can offer you in your state.
Special Circumstances
Prices are good up to 20lb. snow load and 100 mph wind load
We upcharge for higher loads
---
Contact Champion Buildings Today
Champion Buildings firmly believes in erecting quality, cost-efficient steel and metal buildings for commercial, and agricultural purposes. For more information or to purchase your metal building, contact us today!