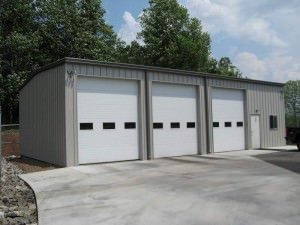 As people look for durable, sustainable structures to protect their vehicles and/or heavy machinery, more and more people are choosing metal garages. The weather in NC can be unpredictable and cars and machinery need protection from hurricanes, snow, heat, and other outdoor hazards.
Benefits of a Prefab Metal Garage in North Carolina
There are a variety of benefits to having a metal garage to store your vehicle, tractor, or other machinery. Here are just a few of the reasons people love their metal garage:
Options for Metal Garages in NC
If you choose a standard option, you'll pick one of our pre-designed selections: one car garage, a two car garage, a carport, or even a garage-workshop space. If you need a custom designed metal garage, our team can create a plan for your metal building to suit your needs and budget. This includes:
A garage for several vehicles
Storage for large or uncommon vehicles, like RVs
Even hangars for small planes!
Contact Champion Buildings
If you're interested in a prefabricated metal garage in NC, make Champion Buildings your #1 choice. For more information or to purchase your metal garage contact us by visiting our contact us page or calling us by pressing the button below.