Metal Building Erection Services
Unlike our counterparts, Champion Buildings, Inc. provides you with an all-in-one solution for your metal building needs. This means that we are here to help our customers from start to finish.
The Metal Building Construction Process
From the concrete foundation to erection of your new building, Champion Buildings handles the entire prefabricated building process from start to finish. Wondering what it's like when you order a building with us? Here's the process:
1. Choose Your Building
The first step in your prefabricated metal building is choosing the type of building you need and the size. We offer a wide variety of sizes and building types, from mini storage buildings to aircraft hangars and everything in between. If you're unsure what size building will fit on your land or have questions about our different buildings, give us a call!

2. Customize Your Building
Once you've chosen the type of building you need, we'll give you the opportunity to customize your building with insulation, doors, windows, gutters, paint, and more. We want your building to be exactly the way you need it.
3. We Build the Pieces of Your Metal Building
Now it's our turn to get to work! With your specifications, we build the parts that will make up your metal building. The base, frame system, trims, accessories, and other pieces are carefully created and inventoried to ensure everything we need to construct your building.
4. Champion Visits the Lot and Lays the Foundation
Before constructing your building, we'll ensure your land is level and lay the concrete foundation. The concrete foundation will consist of pier pads beneath each column, a perimeter footer, 4″ gravel or sand, wire, rebar, plastic, anchor bolts and a slab thickness per your specifications (typically 4″ – 6″).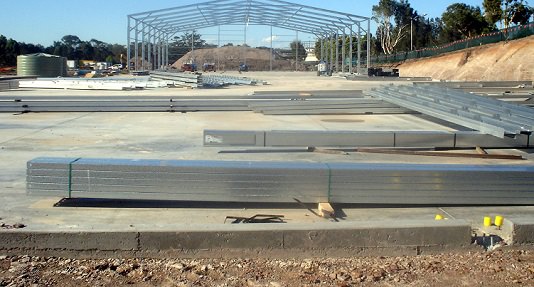 5. We Erect the Prefab Metal Building
When the concrete foundation has been poured and has had time to dry, we'll construct your new metal building to the specifications. Our crew will arrive with the components on a large flatbed truck and with all the tools we need to construct your building.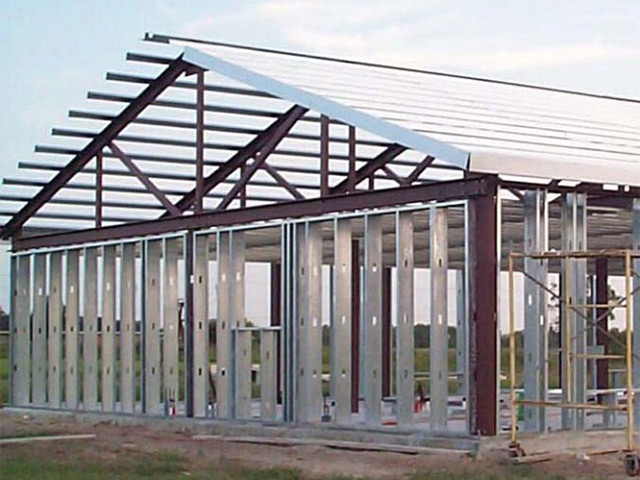 ---
Contact Champion Buildings Today
Champion Buildings firmly believes in erecting quality, cost-efficient steel and metal buildings for commercial, and agricultural purposes. For more information or to purchase your metal building, contact us today!