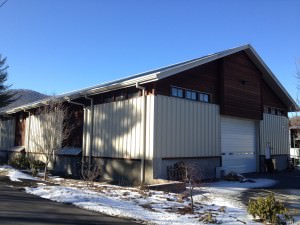 Champion Buildings offers a wide variety of prefab metal and steel buildings, with many colors and features to choose from. Our attractive buildings are functional and cost-efficient. From commercial to residential we offer buildings such as storage areas, churches, hangars, riding arenas, and agricultural buildings.
The Benefits of a Metal Building
Steel and metal buildings offer many benefits over wooden or brick and mortar structures.  If you looked at the materials used to build storage facilities or other structures many years ago you would rarely see metal used.  But now metal is one of the most popular options for building structures because of the great benefits it offers.  It provides you the opportunity to get your structure built quickly and at a cheaper price compared to other materials.  Metal buildings also offer stronger strength protection compared to other building materials.  We believe metal and steel buildings can be considered the best option for a large percentage of projects you may be considering investing in.
Launch Your Project Faster With Metal Buildings
One of the best things about constructing a metal building with Champion Buildings is time-effectiveness. Whether you're launching a church or need quick shelter for your farm equipment, your time is best spent focusing on growing your business. Erecting a metal building saves time and gets you started faster.  With other building materials you will spend months planning and building the structure while with our metal buildings you can drastically cut the amount of time required to build a structure.  Steel and metal buildings are great for the following uses as well as other uses:
Factory Buildings
Chemical Storage
Crane Buildings
Recreation Centers
School Buildings
Agri Storage
Dairy Barns
Cost-Efficient Metal Buildings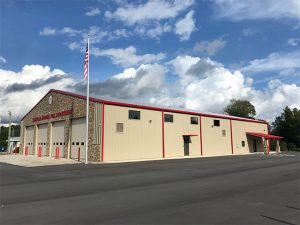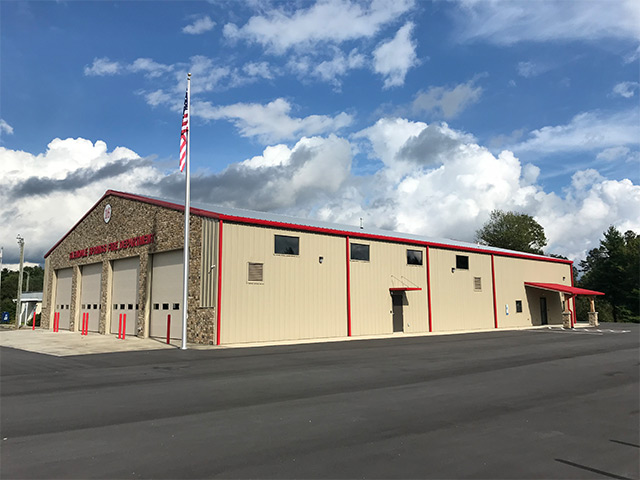 Steel and metal structures are relatively easy to construct, requiring far less time and money than other types of buildings. Plus, metal buildings are durable, requiring fewer maintenance costs over time.  Other building materials require months and months of planning as well as building which means you will spend more on labor hours.  This is a large component that makes building with other materials much more expensive than using steel or metal buildings.  With metal buildings you won't have to spend as much on man hours because the metal is prefabricated to make it easier and more efficient to build with.  If you are looking for a cheaper and more efficient building process, we highly recommend that you use metal as your base material for your next building.
Metal Buildings Are Low Maintenance
Metal buildings and steel buildings are incredibly easy to take care of because they are difficult to damage and easy to clean.  When comparing metal to other building material such as wood, metal is very easy to clean because of the solidity of the material.  Compared to wood which is susceptible to water damage that leads to mold and other issues.  With a large percentage of buildings being built to store farming equipment or factory equipment it is common for the building to get dirty and with metal buildings it is easy to clean.  With metal buildings all you have to do is spray it down with a hose compared to wood building materials that struggle with water damage.  If you are looking for a building that will provide you with the protection that you need but is also incredibly low maintenance then we highly recommend our metal buildings.
Better Shelter and Stronger Protection With Metal Buildings
Every building needs to be sturdy and strong to protect the people inside, the animals inside, or the equipment inside.  Protection is one of the most important things with a building, but our metal buildings are able to provide stronger protection compared to other building materials.  The metal our buildings are made out of are able to survive the harsh snow and rain as well as any other weather that is thrown at it.  You can trust your metal building to survive even the toughest weather and keep your belongings safe throughout the entire year.  The steel will stand the test of time and seems to provide a longer lasting solution compared to other building materials.
Customizable Metal Buildings
Champion Buildings offers a wide variety of colors and dimensions. You can have a red barn, a yellow church, a blue office building, or anything in between.  We strive to provide our customers with the exact build that they need.  Sometimes this is a large open barn for storing agricultural equipment while other times this is a fire station with garage doors.  No matter what your requirements are, we will work with you to give you a better understanding of what we can or can't do.  Even if we aren't able to provide you with exactly what you are looking for, we will do everything we can to help give suggestions and our advice on your project.  Feel free to take a look at some of our previous projects!
Locations Champion Buildings Serves
Champion Buildings can construct a building for you in the following states:
---
Contact Us for Your New Metal Building
Champion Buildings firmly believes in erecting quality, cost-efficient metal buildings for commercial, residential, and agricultural purposes. For more information or to purchase your metal building, contact us today!
Metal Building FAQs
How Long Do Metal Buildings Last?
Metal buildings tend to last significantly longer than traditional structures. However, the exact number of years depends a few factors. Firstly, how you use your metal building will determine the longevity of the building to an extent. If you heavily use your building in a rough will shorten the life of your building compared to more gentler use. Another factor to take into account is how you maintain your building. While a metal building is low maintenance, small upkeep can make a difference. We recommend you wash your building once a year, inspect your roof and gutters, and consider a fresh coat of point every few years.
Am I Able to Customize My Metal Building?
Yes, you can customize your metal building. The dimensions of your building is completely up to you, as well as the exterior color, the windows and the type of doors that you want. We also have a variety of accessories and trims available so your building can be customized your needs and requirements. However, if you want a more standard option we offer different special building packages.
How Can I Purchase a Metal Building?
Our dedicated team of customer service professionals are here to guide you through every step of the process so you're confident in the metal building you have chosen before you make the purchase. Please give us a call at (800) 942-6812 and someone will be happy to help you.