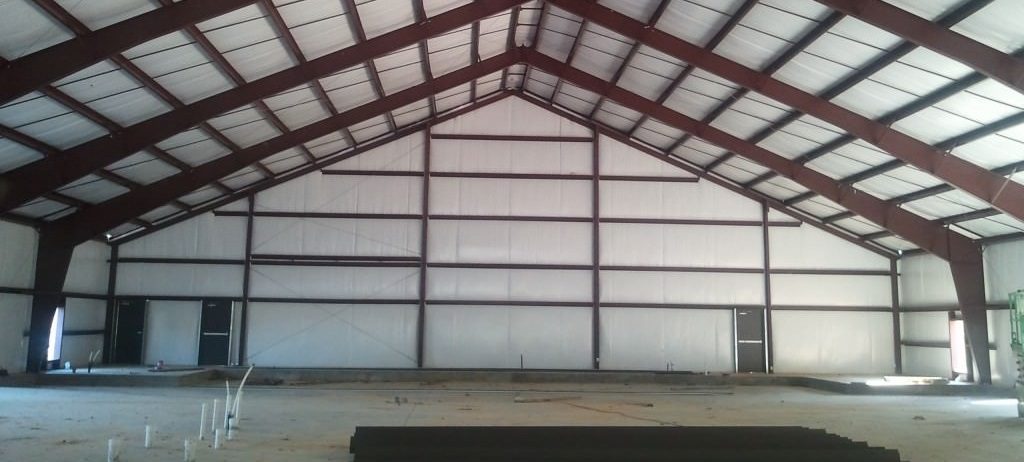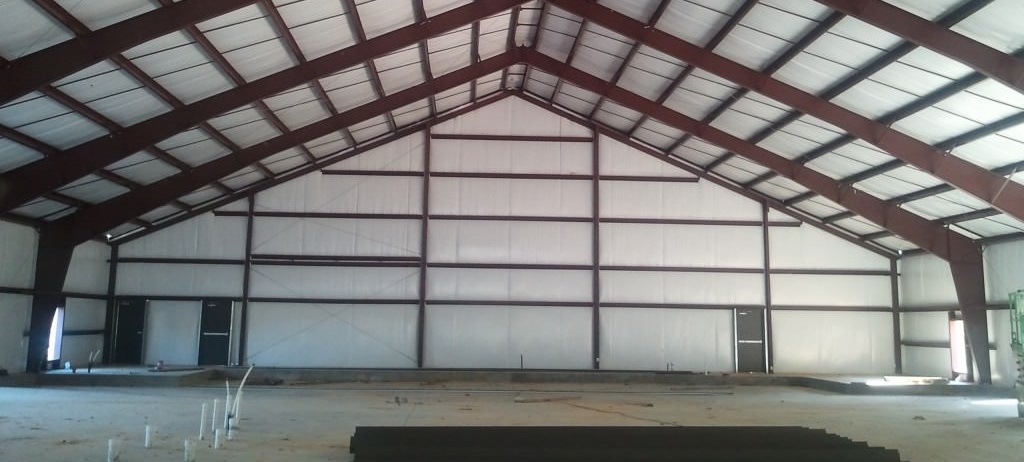 At Champion Buildings, Inc., we take pride in offering comprehensive, all-in-one services when it comes to your metal building. We want to make the process as simple and stress-free as possible, which is why we will pour the concrete slab for your quality steel building before construction.
Unlike most other companies who require you to have a concrete slab already down before they will erect your building, our team will take care of it!
Why Do Metal Buildings Need a Concrete Slab?
Having a metal building with a concrete slab is ideal for a solid, stable foundation. It provides a clean surface upon which to erect your steel building and it will help your building last longer. Also, if you plan on using your steel building as a church, restaurant, business, or other commercial site, you'll need a solid, even base to lay flooring. Concrete is the most reliable, cost-effective foundation for metal buildings, which is why we use it with every project. 
Before We Lay a Concrete Slab for a Metal Building
There are a few things that need to be done before your building can be erected. This includes clearing the space of debris, including trees, shrubs and overgrown grasses, or any existing structures, such as an old shed. Once the space is clean, it needs to be made level. For starters, you need to eliminate all of the extra debris, trees, etc. from where you want the building to be located. After you clean up the area, you need to make sure the area is level so that your building will sit flat on the concrete foundation later.  
Constructing a Metal Building with a Concrete Slab
We will come out to ensure the land is level, and then we can start laying the new concrete foundation. We work efficiently, but we also make sure to work with utmost care and precision, knowing that your new structure is only as strong as its foundation.  The foundation itself will consist of:
Pier pads to distribute weight more evenly and create a more stable surface
A perimeter footer
Four inches of gravel or sand to ensure proper drainage
Wire, rebar, plastic, and anchor bolts
A concrete slab that's typically four to six inches thick, depending on your specifications.
Once the slab is down and the concrete has cured, our team of professionals can erect your metal or steel building with confidence that it will hold up to the elements for years to come.
Concrete Slab Cost
The cost of a metal building with concrete varies depending on several factors. First, the size of the slab and depth of concrete play a roll, but we will also consider the amount of work necessary to install the slab safely.  We will provide you with an accurate estimate when you call us for a custom quote! 
Why Choose Champion Buildings for Your Metal Building with a Concrete Slab?
As we mentioned, most metal building installation companies have you do the heavy lifting when it comes to preparing to have a metal building installed on your land, leaving you with two options:
Pouring a concrete slab yourself, which is definitely not a project we would recommend for a beginner. 
Call contractors, get quotes, and work with their schedule before the building can be installed. 
You run the risk of having a concrete slab that's not the best quality, which holds up the process more.
At Champion Buildings, Inc., we devote the same care and attention to laying your concrete slab as we do to erecting your new metal building. This is because we understand how important it is to have a stable, solid foundation so we can make sure the job is done right from beginning to end.
---
Contact Champion Buildings Today
Champion Buildings  takes pride in erecting quality, cost-efficient steel and metal buildings for commercial and agricultural purposes. For more information or to purchase your metal building, contact us today!