Since 1999, Florida residents, businesses, and farmers have relied on Champion Buildings, Inc. for high-quality, turnkey metal buildings. From helping you design the ideal structure to meet your needs to laying a slab and erecting the building on your property, we make sure you're getting exactly what you need from a prefabricated metal building.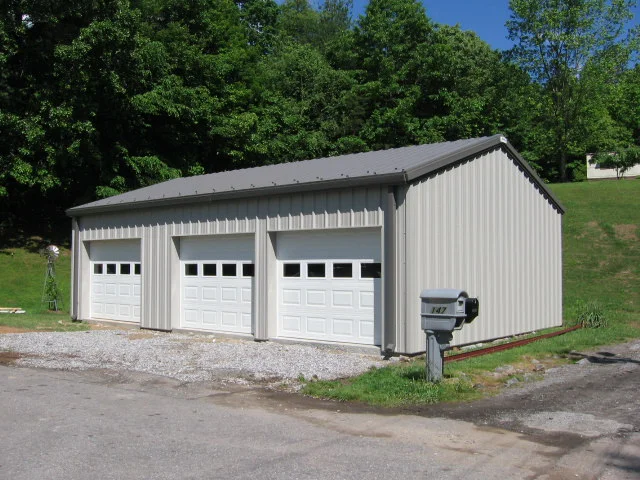 ---
Request A Free Quote On Our Metal Buildings in Florida
---
Why Choose a Prefabricated Steel Building?
Steel buildings offer a variety of benefits for both residential storage and commercial customization, including: 
Customization Options
We want you to get the exact structure you need, and to help you achieve this, we offer numerous customization options. 
Improve energy efficiency and decrease noise with insulated wall panels;
Add different doors and windows, or include accessories;
Multiple size and layout options that give you the space you need;
Color choices so you can match your building to your business, or aesthetic preference. 
Building accessories, including metal roofing options, prefab HVAC ductwork, gutters, awnings, and so much more. 
During the consultation process, we can work with you to design the ideal metal building that will work with your budget while still meeting your needs. 
Rapid Installation
Using wood or brick to build even small structures can take weeks, but a prefabricated building can be up and ready for use in just a fraction of the time.  
Affordability
The cost of lumber is skyrocketing, and so are other building materials. Steel is not only less expensive to source, the construction requires less labor, bringing down the overall costs. 
Sustainable
Steel is one of the most sustainable materials used in building as it's easily recycled without affecting the quality. There's no waste involved in steel manufacturing or recycling, and no trees are harmed either. Not only is it sustainable, it's energy efficient and easy to insulate effectively. 
Low Maintenance
Metal buildings in Florida don't face the maintenance and wear problems that wood and other traditional buildings experience, including termites, warping and sagging due to high humidity, and leaking shingle roofs. Our top-quality steel and commercial paints stand up to harsh conditions without rusting, chipping, or denting. 
Commercial Metal Buildings 
Due to the high cost of building materials and the benefits we listed above, more commercial developers and business owners are making the shift to steel buildings. However, steel also offers surprising versatility in construction. Their framing allows for vast open floor plans, allowing walls to be constructed where the owner wants them, rather than where they need to be for structural integrity. At Champion Buildings, Inc., we install commercial metal buildings for all kinds of uses, including: 
Agricultural Metal Buildings
We work with farmers to construct custom metal barns that offer long-lasting durability and can be designed in a variety of ways to meet your needs. Our barns can be used for keeping livestock and equipment storage, and we can also design multi-purpose buildings that allow you to keep livestock in one area and equipment in another. We also make metal buildings used for horse riding arenas.
Metal Buildings for Residential Use
Property owners seeking reliable, affordable storage solutions and multi-use structures are finding metal buildings fit the bill perfectly. We design and construct metal garages that will protect your vehicles, boat, or RV from the elements, as well as storage buildings that provide reliable protection for your lawn mower, weed eater, and outdoor furniture. You can even keep your seasonal decorations in your building, knowing they will be safe and sound until you need them. 
Looking for a multi-use structure for a small workshop or space to restore a classic car? We can work with you to design a structure that works for your property.  
Our Steel Building Installation Process
We take pride in our excellent service and the stress-free experience we provide our customers. We will help you design a steel building that will work for your goals and your budget, and then it's time for us to get to work.
The concrete crew will provide a slab per the specifications outlined in the engineer sealed foundation drawings provided.  The concrete foundation will consist of pier pads beneath each column, a perimeter footer, 4″ gravel or sand, wire, rebar, plastic, anchor bolts and a slab thickness per your specifications (typically 4″ – 6″).
The Champion Buildings, Inc. crew will unload and erect the building from the frame to windows, doors, and insulation. The metal building parts will be very heavy and will be transported on a large flatbed truck. They provide their own equipment and tools. Erection of the building comes with a 1-year workmanship guarantee.  
Why Choose Champion Metal Buildings
All of our steel buildings are:
100% Made in the USA, Commercial Grade Steel
Prefabricated with all steel frames
Use high strength bolts
Have optional 24 gauge standing seam roof
Clear Span (up to 150′)
Available with a variety of metal building accessories
Available with a large color selection from walls, roofs, and trims
We Serve the Following Areas
Jacksonville
Lakeland
Port St. Lucie
Gainesville
St. Petersburg
Ft. Myers
Tallahassee
and surrounding cities
Contact Champion Buildings for Metal Buildings in Florida
Champion Buildings firmly believes in erecting quality, cost-efficient steel and metal buildings for commercial and agricultural purposes. For more information or to purchase your metal building, contact us today at the number below or fill out our contact form!