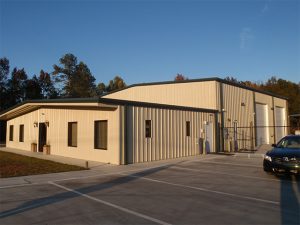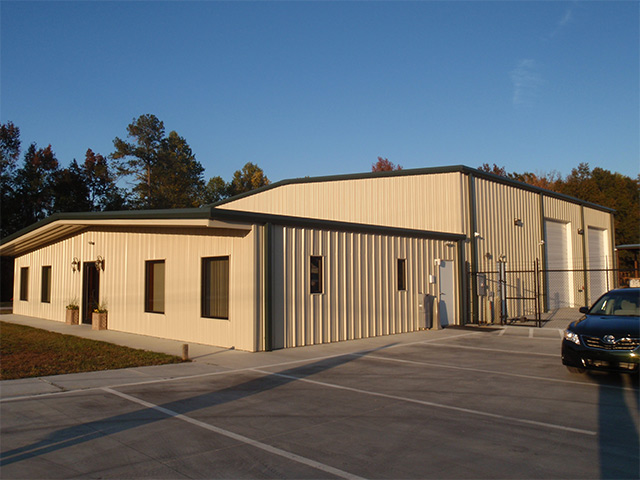 The business world continues to evolve, so why shouldn't the buildings we in work do the same? Office and warehouse buildings are changing from the traditional office buildings that most people are used to working in, to a more cost, space, and energy efficient option. While a traditional building may seem like the right choice for your office building, take into consideration all the advantages that a metal building from Champion Buildings can offer you.
Choosing a Prefabricated Office or Warehouse Metal Building
Having to build or expand an office or warehouse space needs to be a fast and efficient process. The process of designing and constructing a prefabricated metal building takes significantly less time than a traditional building. Durability, flexibility, construction speed, and cost make a metal building a great choice for any office or warehouse space.
At Champion Buildings, we offer prefabricated metal buildings that can be erected fast and efficiently to get your office building or warehouse space up and running in no time. Erecting a metal building takes a fraction of the time that it would take to build a more traditional structure.
Having a metal building as your office space gives you the ability to meet your specific layout needs while having the ability to explore several options to customize your storefront based on your personal style. The pure strength of a pre-engineered steel framed building far exceeds other types of building construction.
Purchasing a pre-engineered metal building from Champion Buildings is the perfect option for your office or warehouse space. During your consultation at Champion Buildings, we will discuss your business needs and make recommendations as to which metal building design & features will best suit those needs. As a recognized leader in commercial pre-engineered metal buildings, we can help you create your steel office or warehouse building today.
---
Contact Champion Buildings
Are you interested in getting a prefabricated metal building? For more information or to purchase your metal building contact Champion Buildings by visiting our contact us page or calling us by pressing the button below.