Whether you need a metal garage to protect your RV or you're looking for an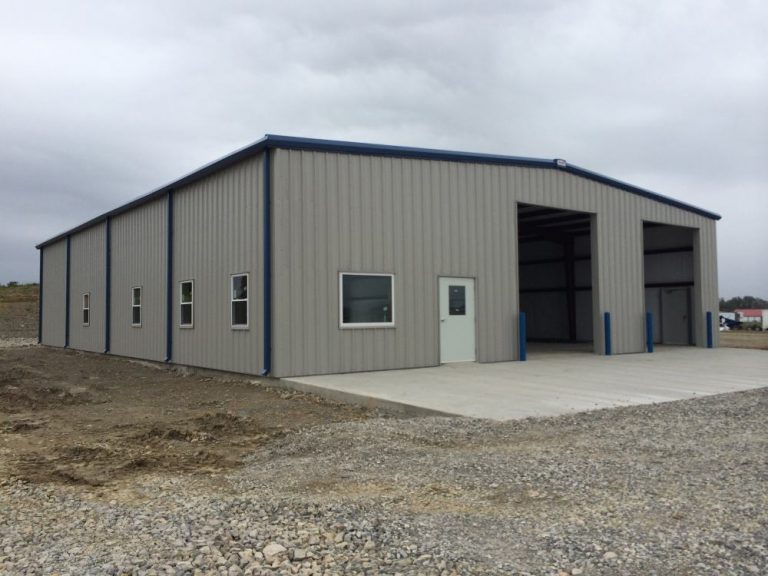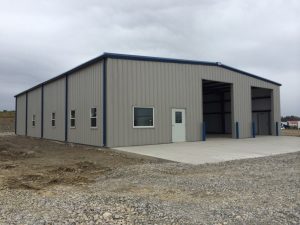 economical, fast way to construct a new church building, Champion Buildings has what you need. With our turnkey metal building packages that include design assistance, pouring the concrete slab and full installation as well as affordable prices, you can get the exact structure you need without any hassle!
---
Request A Free Quote On Our Metal Buildings in Tennessee
---
About Champion Buildings
Champion Buildings, Inc. is based in North Carolina and serves much of the Southeast and Mid-Atlantic states, including all of Tennessee. We are dedicated to providing customers with high-quality/low-cost metal buildings with no gimmicks, no hidden costs, and no surprises, but we don't cut corners to ensure our low prices. Instead, we offer a simple, detailed building plan, concrete slab coordination, and professional installation services from a fully insured team you can trust to do the job right. 
Each of our buildings are: 
Made and manufactured in the USA
Constructed from commercial-grade steel
Prefabricated with steel frames
Fitted with high-strength bolts
Available with 24-gauge standing seam roofs
Equipped with a clear span
Available in a variety of accessories and colors
Our Process
We want you to have a stress-free experience from the start to finish, which is why we offer a turnkey installation process. A member of our team will work with you to design the ideal building for your needs and budget, then once the order is in, we take care of everything. While we are manufacturing the steel for your building, the concrete team will install a foundation that includes pier pads, a perimeter footer, plus sand, wire, rebar, anchor bolts, and a four or six-inch concrete slab. After the concrete has been cured, our team delivers the materials and installs them on site. 
Our Location
We serve nearly all of Tennessee, including: 
Knoxville
Johnson City
Chattanooga
Jackson
Memphis
Nashville 
The Benefits of Metal Buildings
Compared to wood, brick, and other traditional building materials, consider the benefits of a metal building for your garage, barn, or business: 
Highly customizable including insulated panels, multiple size and layout options, and a variety of color and accessory options to get exactly what you need.
Fast installation compared to wood or brick. Instead of weeks or months, a steel building can be installed in a fraction of the time. 
While wood and brick are skyrocketing in price, steel stays fairly consistent, and short installation times require lower labor costs making steel buildings more affordable. 
Steel buildings are resistant to pests, mold, rot, and other damage, making them a low maintenance option.
Metal Barns for Agriculture
More farmers and agriculture businesses are relying on metal barns and buildings for their structures because they offer the protection and storage needed without the high costs and high maintenance of wooden barns and outbuildings. We supply agricultural metal buildings that can be used for livestock housing, grain and seed storage, or even equestrian training arenas, plus we can design multi-use buildings to save space and costs. 
Commercial Steel Buildings 
The benefits of steel buildings make them the perfect solution for a commercial or municipal structure, plus their framing offers open spaces and more customization to create the floor plan you need. Our team installs metal buildings for a variety of uses: 
Recreation centers
Warehouses
Metal Garages and Workshops
When you need extra storage at your home for tools, lawn equipment, and outdoor furniture, or you want a space to park your car or protect your boat during the off season, our metal garages fit the bill. We have both open-sided carports, fully enclosed garages, and multi-use buildings that allow you to create a workshop or hobby space as well as provide you with a place to keep your vehicle safe from the elements.
---
Contact Us for Metal Buildings in Tennessee
If you want a long-lasting, durable metal building that will maintain its structural integrity and attractive appearance for years to come, reach out to Champion Buildings, Inc. We're here to help you get the exact structure you need at a price you can afford! Call us today or fill out the form below to get started.