Prefab garages are becoming more common, as people are taking steps to protect their vehicles, boats, and/or heavy machinery. As the weather changes, many people want to protect their cars and machinery from hurricanes, snow, heat, and damages that may occur while parked outside. Metal garages from Champion Buildings offer the perfect solution to protect your investment from weather and theft. Our steel garages are multi-functional and can provide benefits for people interested in using their garage for storage, metalworking, woodworking, and automobile repairs. Our metal garage prices are competitive, so you can get the most out of your space!
The Benefits of a Metal Garage
There are a variety of benefits to having a metal garage, and they add valuable space for storage, workshop use, and more! Whether you want a metal garage for your property or business, our prefab building experts can help guide you to ensure your garage meets all your needs. Here are just a few benefits of prefab garages: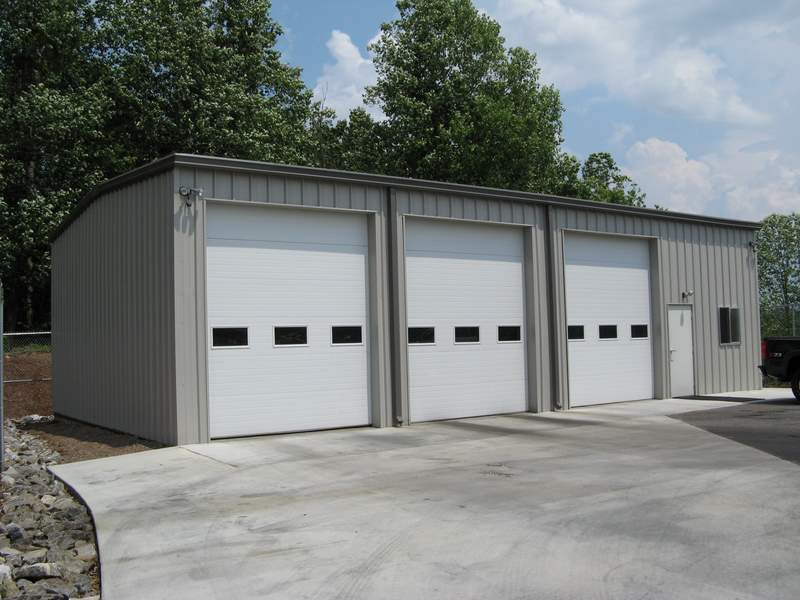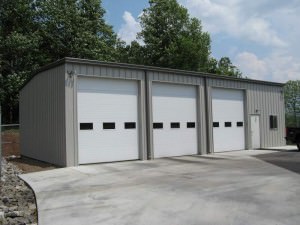 Metal buildings are durable and can handle winds up to 200 mph
Easy to maintain
Can construct metal garages quickly
Resistant to mold and water infiltration
Resistant to termites
Steel Garage Options
If you choose a standard option, you can choose from our pre-designed selections. This could be a one car garage, a two car garage, a carport, or even a garage-workshop space. We offer metal building specials for 30 x 40 metal buildings, 40 x 60 buildings, and 50 x 100 metal buildings. These are turnkey packages that include roll up doors, gutters, insulation, concrete, and erection! You will also have to ability to choose the color of your prefab garage, to ensure your new structure matches your property or business. If you would prefer a custom design, our team can create a plan for your metal garage at an affordable price to suit your needs and budget. This would include:
A garage for a large number of vehicles
Unusual vehicles, like an RV.
We could even create a building for your small plane!
---
Contact Champion Buildings for a Metal Garage! 
Are you interested in getting a prefabricated metal garage? We can help you every step of the way, from design options, to pouring the concrete before construction. For more information or to purchase your metal garage contact us today by calling us or filling out the contact form below.