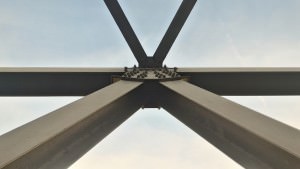 Your metal building is made up of a variety of parts and pieces that may seem small, yet they are essential to creating your metal building system. Each of these pieces allows your prefabricated metal building to endure, last, and protect. Yet, some things you may not have put much thought into. For example, "are you going to need HVAC in your metal building?" Use this page as a resource for all of your questions regarding metal building parts, equipment, and accessories.
Pre-engineered Metal Building Accessories & Information
Metal Building Fasteners
Steel Building Gutters, Rainware, Ridge Caps, and Trim
Pre-fabricated Building HVAC (Heating, Cooling, and Ventilation)
Insulated Metal Panels in Your Metal Building
Insulation in Your Steel Building
Pre-Engineered Light-Gauge Studs and Trusses
Louvers, Grilles, Sunscreens, and Awnings
Pre-engineered Building Systems
Pre-fabricated Building Ceilings
Steel and Metal Roofing
Metal Shakes, Tiles, and Shingles
Wall Panels for Your Metal Building
Metalforming Equipment
Miscellaneous Metal Building Items
Perforated and Expanded Metals
Rolling, Bifold and Walkthrough Metal Building Doors
Metal Building Roof Accessories and Snow Guards
Metal Building Roof Curbs and Hatches
For Your Metal Building Needs, Contact Us
If you have questions about pre-fabricated steel and metal buildings, give Champion Buildings a call at (800) 942-6812. Whether you are gathering more information or ready to begin designing your custom metal building, Champion Buildings is here to help. Serving a variety of locations in the Mid-Atlantic, to include, but not limited to, the following: North Carolina, South Carolina, Georgia, Virginia, Tennessee, and more!