Whether you need a barn for farm equipme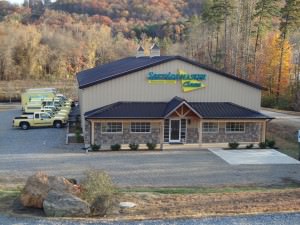 nt or a church building for your congregation, steel and metal buildings are a quick and cost-efficient solution for your housing needs. With rapid construction turn-around and durable materials, a steel or metal building can be built fast and lasts longer than a traditional wood building. Plus, with a multitude of custom colors and styles, your steel building can be functional and aesthetic, while offering significant benefits. There are many advantages to constructing a steel building with Champion Buildings.
1. Steel Buildings Offer Quick Assembly And Erection
Assembling a steel building is relatively simple. Even do-it-yourself individuals can put one together; although, Champion Buildings is happy to send a professional team to erect it for you. From blueprints to assembly, the entire process takes significantly less time than a traditional wood or stone construct. Whether you're storing farm equipment or building a garage for your vehicles, we let you get started on your work sooner.
2. Steel Buildings Are Durable
Your belongings are safe in a steel building. Steel is an extremely durable and fire resistant material. A Champion Buildings steel construct can handle anything mother nature throws at it—snow, wind, storms, and even earthquakes. We can also apply Galvalume to protect your steel building against rust.
3. Steel Buildings Offer Big Savings
The main reason you need a steel building is the tremendous savings! Instead of paying monthly rent, which adds up over the years, you can have the freedom of owning your own building. A traditional house or building can easily run over $100,000, but our specials include a durable, insulated, metal 30 x 40 x 12 building for less than $32,000.
Need A Durable Steel Building? Champion Buildings Has You Covered.
Whether you want a "man-cave" garage for your workshop or a stable for your horses, Champion Buildings can give you a great price on an insulated steel or metal building. We serve our home state of North Carolina, but we also reach from Georgia to West Virginia and everything in between. Request a free quote or call us at (800) 942-6812 today to get started!