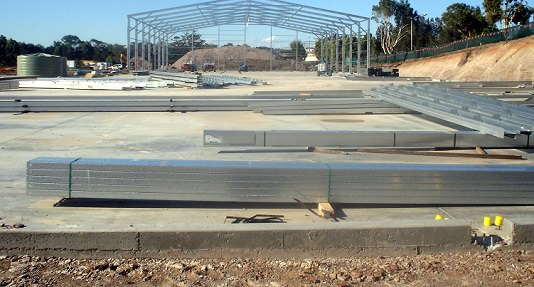 We often get asked why people should choose us, instead of one of the other metal home builders that are available in the mid-Atlantic region and though we could say a variety of things including: our increased level of customer service and customer satisfaction, but we find that many people continue to choose us because of our
turn key services
.
Concrete & Erection Services, a Steel Home Must.
Turn-key services should be purchased with every metal home building. Turn key means that we will help you through every step of the process. Many builders in our field will typically just create the home and drop it off at your home or business, however only a few companies will offer turn key services to make sure that you have resource available to enjoy your preengineering home need.
Turn key involves the process of allowing you to use your key to open up your building on day one.  Many home builders do not offer concrete and erection services, instead they just offer home building services and drop your home off when it's been created.  The fact that many companies simply drop off a home means that you arn't able to be use these homes on day one, making many furious customers.
A true metal home builder will offer all of these services and maybe even more. Remember a metal home is a long term investment and you want to make sure that you have the best home for your needs.
Looking for a steel home builder that will offer you everything?
Our steel home builders offer you the complete solution from preenginnered home building to concrete slabs, we do it today. For more information about Champion Buildings, Inc. and the services that we offer give us a call today at (800) 942-6812 or drop us a line on our submission form.