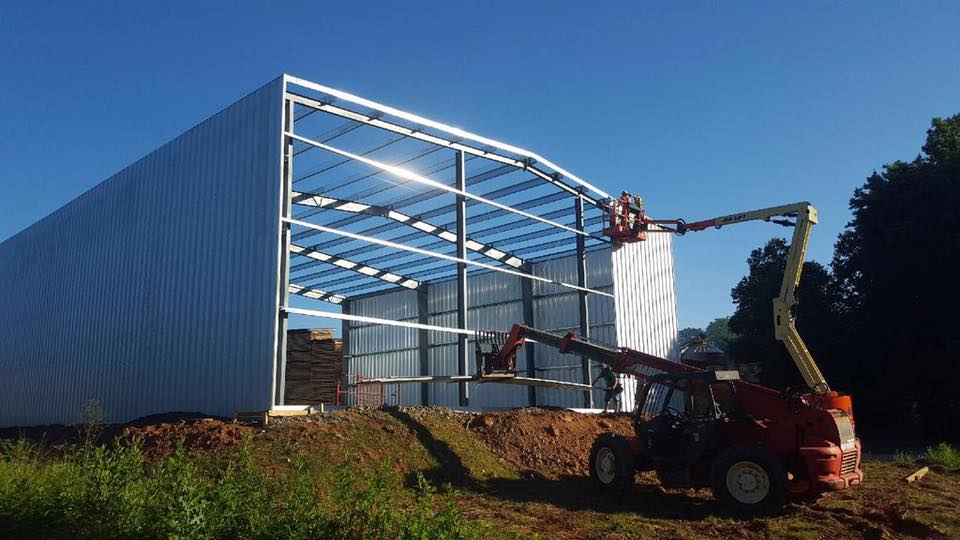 When planning a new building for your home or business, it is important to know the risk and benefits before making your big purchase. As a well-informed, responsible contractor or owner, it is important to know the pros and cons of each type of material.
There are various benefits to each of the popular building materials available, but pre-fabricated materials' qualities outrank the competition.
Cost Efficient
Pre-Engineered Buildings is a great economical choice when choosing the next home for you or your business.  The prefabricated materials are cut, prepped and constructed to easily fit together, thus dramatically reducing the construction and manpower costs.  Once the foundation is molded and set, then the items are delivered to the site, the remaining time will be focused on piecing the perfected items together in a faster, economical, cost-efficient manner.
Faster Construction Time
One of the best benefits of purchasing a pre-fabricated building is simply that it is pre-fabricated.  With other building materials, there is a need to build the structure on site, but with a pre-fabricated material the sections are done before the ground is broken.  So, after the foundation is set and ready to go, the structure is shipped and ready to be pieced together.  The structure is already cut to the exact measurements so they can be joined together with ease; dramatically cutting the time to construct, erect and build the structure.  The short time period of construction means that you'll be up and running faster without lag time.
Durable, Weather-Resistant, and Reliable Quality
One of the biggest benefits to a pre-fabricated material is steel is one of the strongest, durable building materials available. Steel is pre-engineered to withstand the elements including high winds, snowstorms, ice storms, hurricanes, and even earthquakes. Also, the structure will not mold or rot, which will help protect against mold, insects, and pests, which is why this makes it a great material that will last for years and years.
Lower Insurance Premiums
One of the biggest advantages of owning a pre-fabricated building is the tax and insurance benefits.  Because of the steel's superior strength, durability and fire retardant qualities that can withstand difficult conditions and situations, most national leading insurance companies offer rebates and premium reductions for simply having a pre-fabricated building.
Low Maintenance
Unlike brick or wooden framed buildings, steel buildings are resistant against the weather; therefore, they will not rot or crack when tested against the elements.  Due to its pre-engineered structure, steel material will be resistant to moisture, mold, aging, and help against pests. All of this overall will help you keep the structure looking good as new without having too much effort in keeping it new.
Now that you're informed about the benefits of a steel building, now you can start thinking about the possibilities that can come from a pre-fabricated material.  From carports to agricultural buildings, Champion Buildings can help make your dreams come true.  Here are some ideas that can be used for a steel metal building:
Champion Buildings is a national leader in pre-fabricated steel metal buildings since 1999. Champion Buildings has a team of knowledgeable, experienced, and dedicated professionals who will work with you on your project from start to finish.
From erecting the structure, piecing together the material to putting a door on the frame, we are dedicated to helping you achieve your goals and be happy with your results. So, weather you are a general contractor, homeowner, business entrepreneur, church leader, farmer, or someone who just needs a new garage, Champion Buildings is ready to work with and for you.
Champion Buildings firmly believes in erecting quality, cost-efficient steel and metal buildings for commercial, and agricultural purposes. For more information or to purchase your metal building contact Champion Buildings at (800) 942-6812. Providing quality metal buildings at an affordable price to the Mid-Atlantic: North Carolina, South Carolina, West Virginia, Georgia, Virginia, Tennessee, Florida and more!