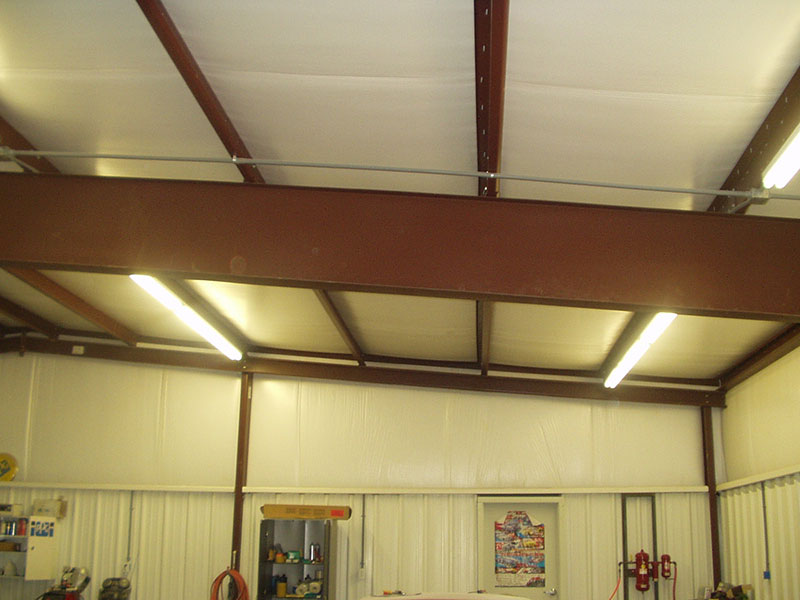 Are you a handyman that loves do it yourself projects, but are tired of working from your garage or basement? A metal workshop building can serve as a great, low cost alternative with many advantages compared to a space that was really meant for a different utility.
Since 1999, Champion Buildings have provided residential and commercial pre-engineered steel building options for everyone from general contractors to home owners. Our team of experts can help get you out from your cramped hobby room and create a space that really fits your needs.
Some of the benefits of choosing a steel workshop over a basement or garage include:
Flexible Design Options
When many homeowners feel it is time to expand their workshop space they think of a typical shed in a lawn. Don't let the idea of a pre-fabricated building scare you off, our buildings are constructed for flexible and diverse applications.
The commercial steel used in our buildings are designed to work for what is best for you. We offer a variety of sizes, doors, windows and other building accessories to ensure you wind up with the workshop of your dreams.
A Safer Work Environment
Workshops are generally filled with sharp tools and potentially hazardous materials if not handled properly. If you are concerned about the safety of you or your family a steel workshop will be able to provide ample safety.
By building an independent space, separate from your home you will not have to worry about the proximity of your tools to your loved ones.
A Cleaner Place to Work
Basements and garages are great for storage and utility uses but are generally a bit dark and dank. These environments are perfect breeding grounds for mold, mildew and insects. Our pre-engineered metal buildings are built with strong, sturdy components that are resistant to these unwanted pests.
Need a Metal or Steel Workshop? Contact Champion Buildings
If you are looking for a space to work on your projects, a man-cave or any insulated metal or steel building, give Champion Buildings a call at (800) 942-6812 or fill out the form below.