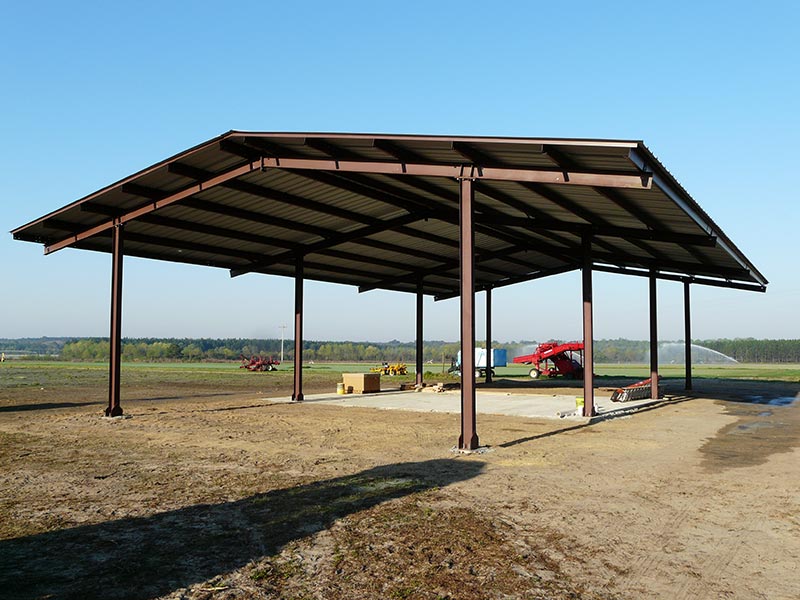 Many businesses and corporations have to worry about how to keep their expensive equipment safe from disaster or bad weather. It would be easy enough to leave it up to chance, and to hope that no harm comes to any company owned or personal products. However, many have decided to invest in agricultural shelters and mini-storage buildings to shield their possessions from unwanted people or conditions.
Pre-engineered all steel agricultural shelters have become quite popular over the years. These pre-engineered shelters are cost-efficient for all of your storage needs; they also use concrete slabs or piers only, which add to the strength of the structure. Agricultural structures are an easy way to protect your tools, equipment, hay storage, and other commodities from conditions such as rain, snow, or other turbulent weather.
Like agricultural structures, mini-storage buildings are another way to protect possessions that are necessary for your work day. Mini-storage buildings, like shelters, ease worries by allowing people to lock in their personal belongings and equipment.
By purchasing a pre-engineered agricultural shelter or mini-storage unit, you can lower your chance of property crime and damage to expensive items. The Office of Justice Programs reported that the rate of property crime actually increased between the years 2011 and 2012, from 138.7 per 1,000 households to 155.8; buying a mini-storage unit can help you avoid incidences like property crime when properly locked away.
Instead of having hundreds of thousands of dollars' worth of damage to your possessions, shelters provide a safe haven for your products in any weather condition. Unexpected weather can affect private property while you are not on the job, so why not invest in a shelter to ease your worries? Instead of having to replace damaged equipment, investing money in a shelter can save you both money and time in the long run.
Shelters and Mini-Storage Buildings For Your Convenience
Serving North Carolina, South Carolina, Virginia, West Virginia, and Georgia, Champion Buildings offers a wide variety of shelters and mini-storage units. If you are interested in these products, please give us a call at (800) 942-6812 or submit a request via the contact form.