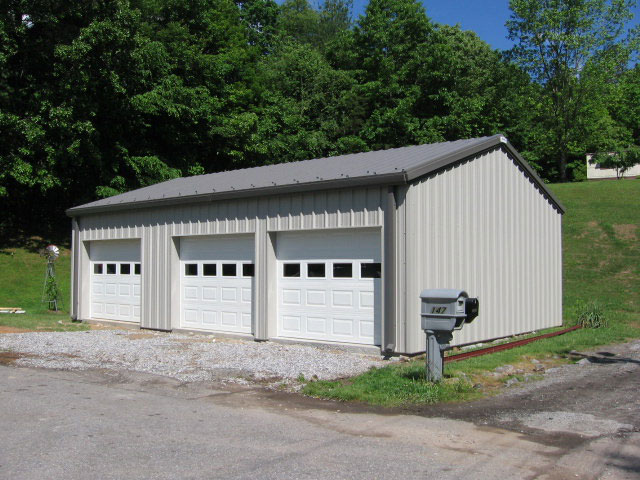 Years and years ago, wood was the "go to" material for erecting buildings due to the fact that it was inexpensive and numerous in supplies. Buildings and homes built with lumber have been more widely recognized as the typical way to create new structures.
However, pre-engineered steel buildings are becoming more popular now as people are starting to realize there are different options for creating solid building structures. Steel buildings, contrary to popular belief, can be just as easy to use as wood to construct a building; steel also has great design flexibility as a material.
So, what are some other benefits of using steel and metal buildings over wood frame buildings? Steel buildings are constructed under very specific rules and regulations, which means that the construction of your building will be specially designed to meet both your design and industry specific standards.
Another benefit of steel buildings is how strong they remain in even the worst weather conditions. Designed correctly, the buildings can withstand tornadoes, hurricanes, and other unwelcomed weather. Unlike wood framed buildings, steel will not disintegrate over time or rot. Wood, unlike steel, can decay, shrink, swell, and split. Steel buildings are sound in their foundations and remain in place, which helps building owners from dealing with future issues.
Not only do metal buildings remain strong in the toughest weather conditions, they also allow for greater flexibility in design. Steel is also 100% recyclable, which makes it better for the environment when compared to wood framing.
Metal and Steel Buildings via Champion Buildings
Champion Buildings offers a wide variety of metal buildings. From Commercial to Retail, Residential, Community, Churches, Hangars, Riding Arenas, or Agricultural Buildings – we've got you covered. Give us a call at (800) 942-6812 or submit a request via our contact form.