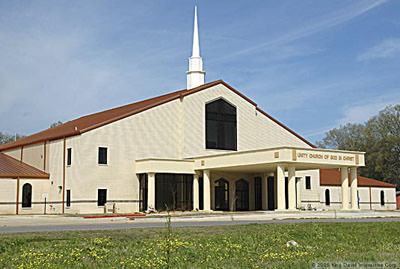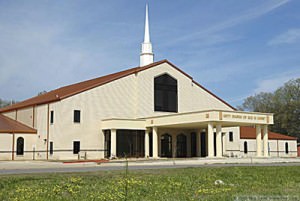 Evolution is a constant system of checks and balances. It does away with the mediocre, and ensures the highest quality for new inventions. Let's apply this to church construction. Traditional wooden models have lost their luster. Metal buildings, on the other hand, increase efficiency, flexibility, safety and stability, for less.
The metal building system is geared towards saving money and optimizing functionality. It uses prefabricated buildings, which save time and money. In addition to being easier and faster to produce, prefabricated buildings are up to 50% cheaper. Utilizing prefabricated buildings cut down on labor and construction costs. It doesn't require on-site welding or fabrication, so you can use church volunteers and unskilled labor. You also don't have to worry about waste.
Metal buildings also stay on target with the green movement. Energy conservation has become increasing popular, and what better way to welcome it than with environmentally friendly steel buildings. The insulation packages that line the buildings help to keep the winters warm and the summers cool, which reduce energy costs. The materials are also all recyclable, which contributes to cleaner society.
Prefabricated building takes place in an indoor facility, which removes safety concerns and construction noise. However, steel buildings still evoke the charm of traditional construction. Metal buildings manage to meet the required specifications at a lower cost and the construction is quick and simple.
In summation, metal buildings are the evolution of church buildings. They ensure a higher level of quality at a cheaper price point. The novelty of traditional church construction is dated. Metal buildings, on the other hand, increase efficiency, flexibility, safety and stability, and look good doing it.
If you're look for a metal church building, contact us today!
The team at Champion Buildings is proud to support the metal building needs of those in the mid-atlantic. As a pre-fabricated builder of metal and steel buildings, Champion Buildings buildings can be seen throughout the Mid-Atlantic. From mini-storage buildings, agricultural shelters, to metal churches they build it all. Contact them today at (800) 942-6812 or send them a message online.