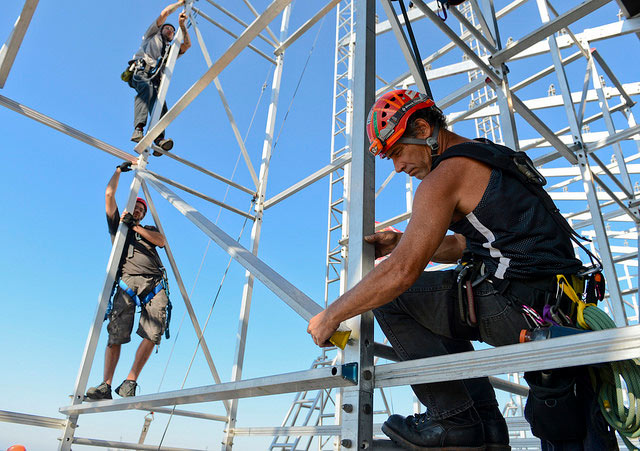 If you're looking for a metal or steel building today, it's important to understand that these things do not get built over night. Every steel and metal building that our manufacturer's build, is built to your specific specs. It's important to understand this as the timetable that you have in mind, might not always be the one that you get.
A Metal or Steel Building Time Table
It's important to understand the ordering process before you begin looking for a building, even adding concrete and erection services can add weeks to your projected time table. It's often advisable that you ask for your metal or steel building to be built 2-3 months before it is actually needed. This gives the manufacturer ample time to think about what is right for you, and to properly build a pre-engineered building that will serve you justice.
Of course though, this all depends on what you are looking for. Most steel or metal, pre-fabricated base units can be built between 3-4 weeks however once one starts adding certain specs such as windows, types of insulation, door options, and much more that time table can dramatically increase.
Remember any add-on can dramatically add to the appearance of your building however it can also add to the turnaround time on your building.
A Metal and Steel Building for you
Metal and steel buildings offer a great look at Owners a cost efficient way of getting the most out of their home. To get your own steel or metal building this year please contact us via our contact form or give us a call today at (800) 942-6812.