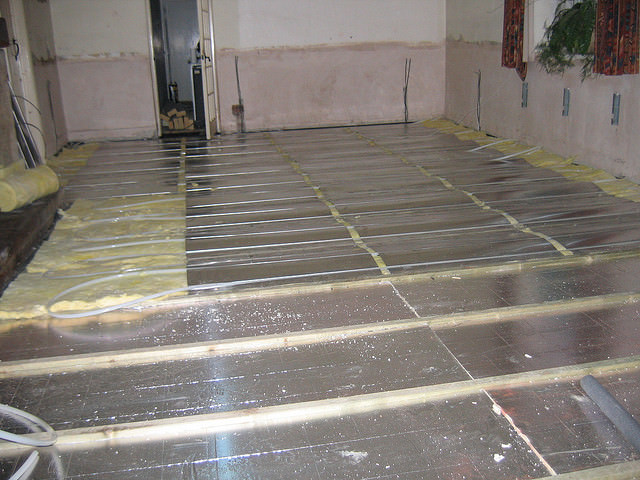 With New Year's just shortly behind us, it's no doubt that we will see cold weather slowly coming in. Winter Storm Hercules has already brought tons of snow to our brothers and sisters to the North and in doing so has made tons of metal and steel building owners think of creative ways to heat up their building.
From space heaters to heated blankets, many people are thinking of ways to bring heat inside of their homes but insulation is still the tride and true method of bringing heat into your metal building and keeping it there. Insulation should be an important part of almost every steel and metal building, and is something that one should not forget about.
As pre-fabricated buildings, steel and metal buildings often do not have the opportunity to have air conditioning or heating units attached to them, that's why it's important when talking to your steel building or metal building specialist that you think about your insulation needs.
Metal and Steel Insulation
It's important to think of your insulation early and often, during the building process as it will be your main way of keeping your building warm and protected by the elements.
It's important as well that you are aware of the different types of insulation and the level of protection that they can give you.
Loose-Fill Insulation – Loose-fill insulation can be more expensive than other types of insulation, but it does fill corners better and reduce water leakage compared to other forms of insulation.
Spray Foam Insulation – More expensive than Batt and Blanket Insulation, this type of insulation is a liquid and contains a foaming agent that acts as a polymer to keep things warm.
Batt and Blanket Insulation – Batt and Blanket insulation is usually the most inexpensive type of insulation and is typically made of mineral fiber, that is used to keep metal and steel buildings warm.
Remember no matter what type of insulation that you pick, it is important that you are able to keep updated with all of your weather needs.
Metal and steel building Insulation for Champion Buildings
Champion Buildings offers insulation services for all of your metal and steel building needs. Serving North Carolina, South Carolina, Virginia, West Virginia, and Georgia, Champion Buildings can help you get a new pre-fabricated building today, all you need to do is call them at (800) 942-6812 or submit a request via their contact form.