At Champion Builders, we specialize in pre-fabricated steel and metal buildings. Our clients usually call us for agricultural buildings and other outdoor, industrial structures, so when we saw that a fully functioning, entirely pre-fabricated skyscraper had been erected in Hunan, China, we definitely took notice.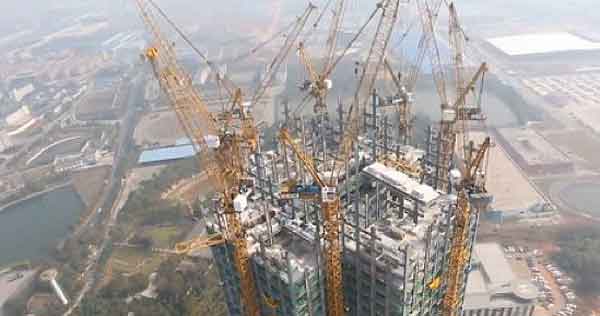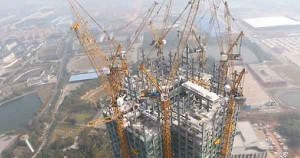 Broad Sustainable Building (BSB), a Chinese construction company, serves as an outstanding example of the world's push for rapid industrialization, especially regarding continued growth in larger cities. The company's vice president, Xiao Changgeng, lays claim to the notion that they are the fastest building company in the world. His claims are rightfully indisputable, as evidenced by their latest project: a 57 story building that they managed to throw up in just three weeks' time. The building's size allows it to claim the spot of the world's tallest pre-fabricated structure. It is designed to be connected by sky bridges to a larger collection of skyscrapers, which will eventually be called Mini Sky City.
The current building itself is a multi-purpose building comprised of 800 apartments, 19 atriums, and 4,000 people's worth of work space.
Four and a half months of construction and development predated the eventual implementation, as 2,736 separate modules were used in the erection of the building on-site. The pre-fabricated design and building model is a unique solution to the issue of rapid population growth and subsequent movement to industrial areas.
The nature of pre-fabricated buildings is convenience, but the direction in which the development of these buildings is going is exciting in the world of pre-fab construction.
Champion Buildings Offers Affordable Metal Buildings to the Mid-Atlantic
Champion Buildings has specialized in both residential and commercial pre-fabricated steel and metal buildings since 1999. To learn more about our selection of products and services, give us a call at
(800) 942-6812 FREE or fill out our contact form for a free quote.