Here at Champion Buildings, we focus on agricultural architecture and a variety of other pre-fabricated steel and metal buildings. Our specialty centers around form and functionality but the creative degree to which some architects manipulate metalwork designs is sometimes astounding. Exhibit A, the South Australian Health and Medical Research Institute (SAHMRI) of Adelaide, Australia.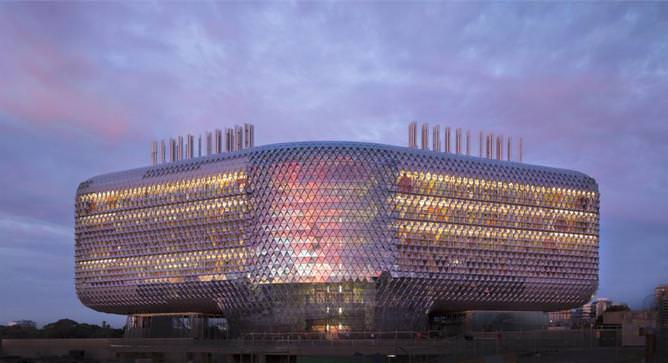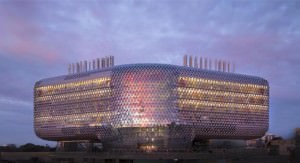 An architectural anomaly, SAHMRI is a building of epic proportions, both in size and sheer singularity. The building's most notable feature, aside from its resemblance to a colossal pine cone, is its function as one. The building is covered in triangular, grid-like windows–all of which have a metal triangular shade that reacts in response to the position and strength of the sun. The building appears to breathe in line with solar movement. Woods Bagot, the architecture firm behind the unique structure, aimed to create a sustainable building that acted as inspiration and motivation for its important function — health research.
The beauty and creative design in metalwork is often overlooked due to its practical nature. Neither were sacrificed for the erection of the SAHMRI building, which is what sets it apart from other buildings of comparable construction. The building's uncommon design has attracted much international attention since its fabrication in 2013, and has received several accolades and awards, including a LEED GOLD sustainability standard.
The modernity of the SAHMRI building is undoubtedly a game-changer in the world of sustainable architecture and we can't wait to see what goes up next.
Champion Buildings Offers Affordable Metal Buildings to the Mid-Atlantic
Champion Buildings has offered pre-fabricated steel and metal building solutions to residential and commercial clients since 1999. To learn more about our selection of products and services, give us a call at
(800) 942-6812 FREE or fill out our contact form for a free quote.