Pre-engineered steel buildings are great for a variety of reasons but we are always fascinated with the ways steel and metal are used in more traditional construction. Recently the American Institute of Steel Construction honored 12 new buildings for excellence in steel design. Below we have outlined some of our favorites to give our customers a look into some of the most interesting metal and steel buildings from around the world.
U.S. Army Corps of Engineers Federal Center South Building 1202, Seattle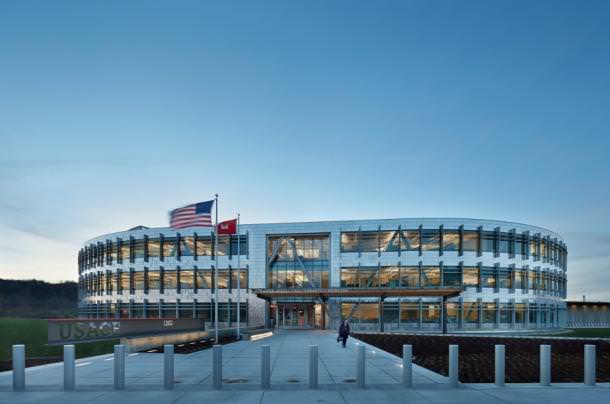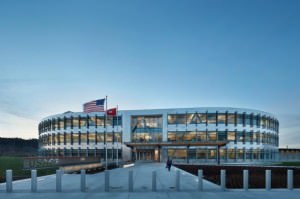 This beautiful building steers away from the conventional moment frame approach, taking advantage of the diagrid system, which has a number of advantages including:
Reduction of steel weight by almost 30%
Quicker building erection
Eliminating pile foundations
Intentionally leaving the steel floor framing exposed the layout of steel is synchronized with work stations, showing how integral the building materials are to the overall appeal of the structure.
United Therapeutics Pedestrian Connector, Silver Spring, MD.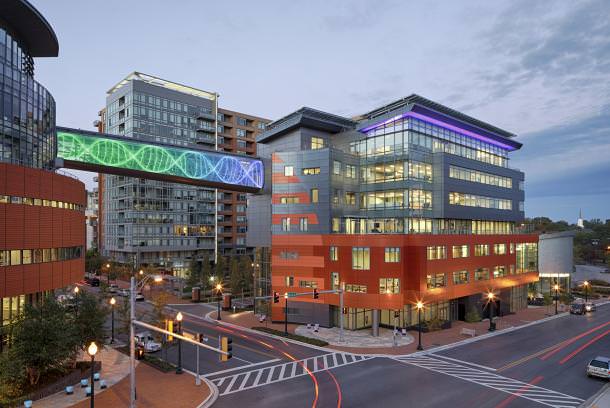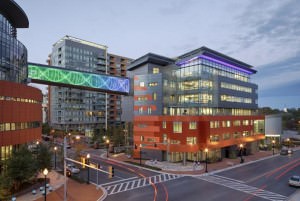 Earning the LEED Gold Certification from the U.S. Green Building Council, United Therapeutics developed a gorgeous building connector between two of their main buildings. Using computer controlled LED lighting, the connector depicts a DNA strand to go along with the biotechnology focus of the company.
Eli and Edythe Broad Art Museum, East Lansing, Mich.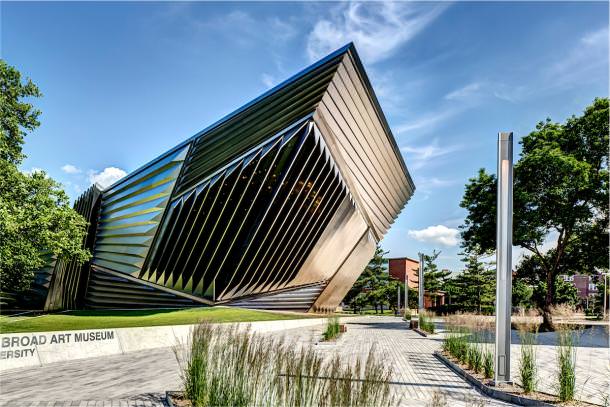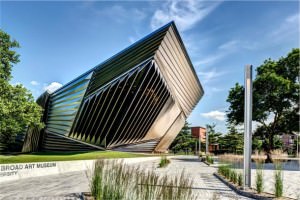 Perhaps the most spectacular building on our list, Eli and Edythe Broad Art Museum is a piece of art all by itself. Taking advantage of three different Building Information Modeling software platforms, this complex project is made from a series of non-parallel and sloping walls.
Champion Buildings Offers Affordable Metal Buildings to the Mid-Atlantic
Champion Buildings offers pre-fabricated steel and metal building solutions to residential and commercial clients since 1999. To learn more about our selection of products and services, give us a call at (800) 942-6812 or fill out our contact form for a free quote.