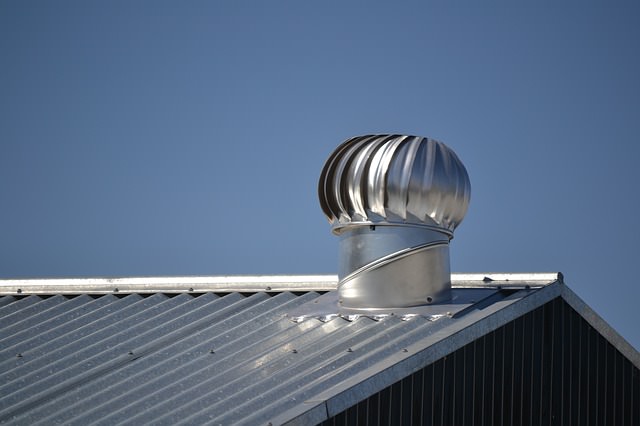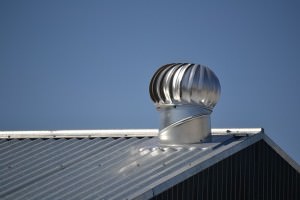 From garages and storage sheds to churches and retail spaces, metal and steel buildings offer many advantages. But did you know that even traditionally built structures can reap some of these benefits? For individuals owning wood, stone, or brick structures throughout the Mid-Atlantic, installing a metal roof is an excellent option.
Aside from being affordable and highly durable (almost never needing replacement), metal roofs offer a variety of comfort-enhancing features and protections that come in handy in North Carolina's often unpredictable spring weather:
A metal roof provides temperature control: Contrary to popular belief, metal roofing helps keep indoor temperatures comfortable in both hot and cold weather. In winter, a metal roof will reflect rising heat from its underside back into the building. In summer, the high reflectivity of a metal roof means that more heat is deflected instead of transmitted into the building. This is especially helpful in transitional spring weather, when days are warm but nights can still be cool.
Metal roofs save energy: The enhanced thermal reflectivity of a metal roof can translate into significant cost savings on energy bills by reducing the need for heating and cooling. However, not all metal roofs are created equally. A variety of finishes are available, from a basic, unpainted version to advanced, granular-coated types. The finish can significantly impact energy savings.
Metal roofs are very safe: A steel roof is non-combustible and the most fire-safe roofing material possible. Metal roofs are also highly wind resistant, many having been tested in hurricane-force winds and featuring wind warranties. They are also resistant to hail damage, impervious to water absorption, and no more susceptible to lightning strikes than any other roofing material.
In many cases, metal roofs can be applied directly over asphalt shingles. This means that the cost and mess of removing and disposing of an existing roof is eliminated. Metal roofing materials weigh far less than traditional asphalt or concrete, adding only a fraction (often less than 10%) of additional weight to an existing roof.
Wondering how the versatility, affordability, and style of a metal roof can benefit your existing structure?
Champion Buildings offer a wide variety of metal roofing and building options to suit every need and budget, and we'll travel all across the Mid-Atlantic! Give us a call today at (800) 942-6812, or fill out a contact form below for a free quote!