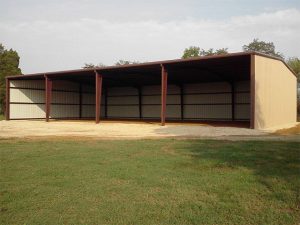 Are you looking for the best metal building company in the Tampa Bay Area? Look no further.  Champion Building has been providing turn key steel metal buildings in Tampa and surrounding areas: Saint Petersburg FL, Clearwater, Brandon, Spring Hill, North Port, Sarasota, Bradenton, Venice FL, Palmetto since 1999.
Located alongside the Gulf of Mexico, Tampa is home to various residents and business.  With a booming economy and tough tropical storms, many Tampa Bay area residents are looking for metal buildings that can withstand the elements. 
Metal Buildings are preengineered to battle against hurricane-force winds, making it a great option for construction ideas. With almost two decades of experience in the metal building construction business, Champion Buildings has the experience to get the job done.  Starting from the very beginning, we will put down the cement for the foundation, then piece together the already pre-engineered steel metal pieces and building it until the very end.
---
Request A Free Quote On Our Metal Buildings in Florida
---
Metal Buildings With Concrete in Tampa
Living in Tampa Bay or anywhere in Florida, you're prone to force weather from the elements.  With warm waters in the Gulf of Mexico and the Caribbean Islands, it is likely that your metal building home, metal agricultural shelter, metal garage or metal storage unit is hit with hurricane force winds. Here at Champion Buildings, we provide metal steel buildings that can help combat those tropical storm force winds and storms.  Pre-engineered and reinforced, metal buildings are one of the most durable and weather resistant structures built, which makes it possible for insurance companies to give tax breaks. Many metal building companies will only provide you with part of this process, but will not do everything for you, or discuss your needs. Throughout the years, we have perfected our process and our customer reviews say it all! From beginning to end, our professional building team will make sure your project is done right.
Contact us for your Tampa Metal Building Project
Are you interested in ordering a pre-fabricated metal building? Champion Buildings provides high-quality metal and sheet buildings in Florida including Orlando, Tampa, Jacksonville, Lakeland, Port St. Lucie, Gainesville, St. Petersburg, Ft. Myers, and Tallahassee. We also provide quality metal buildings at an affordable price to the Mid-Atlantic: North Carolina, South Carolina, West Virginia, Georgia, Virginia, Tennessee, Alabama, Florida. For more information or to purchase your metal building contact Champion Buildings at (800) 942-6812.