Here at Champion Buildings, we're proud to provide prefabricated metal and steel buildings to everywhere in the Mid-Atlantic region, including the Leesburg area! Metal buildings are a great, cost effective alternative to standard buildings and provide plenty of space for agricultural purposes, and commercial uses such as office buildings, restaurants, and child care facilities. If you're interested in steel or metal building services, you can contact the Champion Buildings team at 1-(800) 942-6812. Our experts can help you find the right building that fits your needs and your budget and can help you customize your building based on on your industry.
Leesburg Complete Steel Building Solution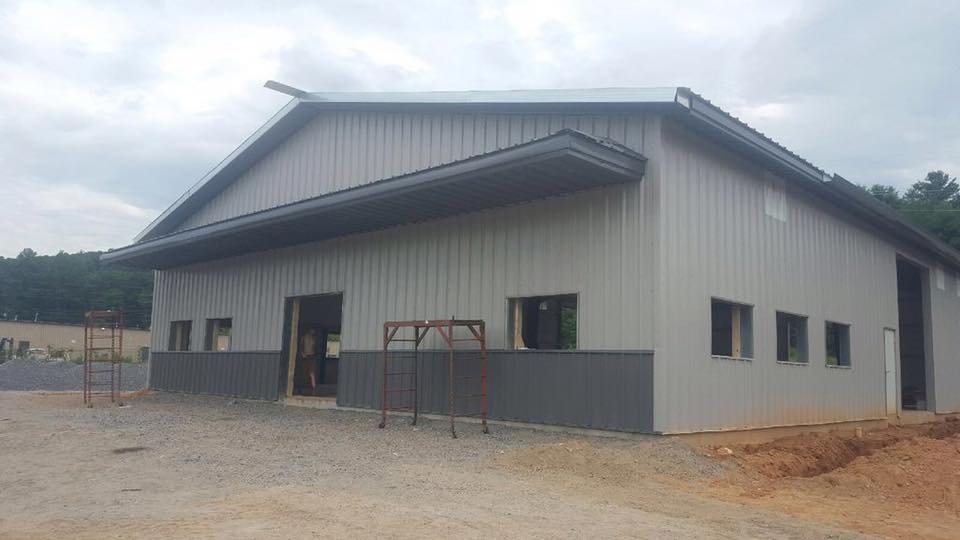 Other steel and metal building companies will sell you a package that you have to set up yourself. Other companies might help you out with that process, but won't go the extra mile. Not Champion Buildings. We're with you each step of the way. First, we'll consult with you to learn more about your project's needs. Maybe you need crop and grain storage, or perhaps equipment storage. We can work with anything. Once we've picked out your metal building package, our team personally handles pouring the concrete slab. We won't just sell you the kit and leave you to figure out the slab for yourself like most companies do. Once the slab is poured, our team will handle the erection of the actual building. If you want to learn more, you can get more information on our concrete & erection services, or look at our other service areas in North Carolina, South Carolina, Georgia, and Tennessee.
Metal Buildings With Concrete in Leesburg
Our metal buildings company provides the complete experience for erecting your building. We start off your project by clearing the plot of land that you want your metal building built on by removing obstacles such as trees or debris. This will allow us to work on a cleared piece of land for proper structuring. We then would measure and level the land to have an optimal flat surface to build on.
The next step of our process is to pour the concrete over the plot of land. This is the foundation that the mental building will be constructed on so it is important to have a professional metal building company perform this step. After the concrete is poured, we then erect your prefab metal building.
The Leesburg Metal Building Specialists
The choice to work with Champion Buildings should be quite simple. You're getting a full service package from a team that has been doing this for decades. You're getting high quality buildings made from the highest quality metal building and steel building materials. And you're getting a painless process, where you can sit back and watch our team gets the job done. If you think you might be ready to give us a call, first you should take a look at our current metal building specials and see if anything catches your eye!
Contact Us For Metal Buildings in Leesburg!
Are you interested in getting a pre-fabricated metal building? Or maybe you just want a bit more information? Perhaps you'd like to just speak to an expert to learn about your options and get a recommendation for your specific project. No matter the reason, for more information or to purchase your metal building contact Champion Buildings at (800) 942-6812 or fill out the contact form below. Providing quality metal buildings at an affordable price to the Mid-Atlantic: North Carolina, South Carolina, West Virginia, Virginia, Tennessee, and more!