Searching for a turn-key pre-engineered metal & steel buildings in Spartanburg? Contact Champion Buildings, Inc. With years of experience providing pre-fabricated metal buildings to South Carolina, we can provide you with the best metal buildings and the best service. Tell us your needs and your budget and we can find the best solution for you! Contact us today at (800) 942-6812.
Our Metal Building Benefits in Spartanburg
We know that investing in a metal building can be a big decision. With this in mind, we want you to have access to all of the information you need to make the best decisions possible, based on your needs and your budget. Here are a few resource pages to check out to get more information: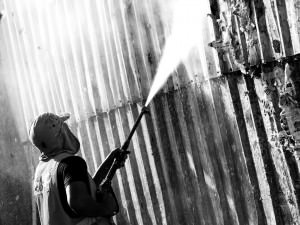 Metal Building Specials & Discounts
Metal Buildings With Concrete in Spartanburg
Champion Buildings provide complete prefab metal buildings construction in Spartanburg, SC. Before we take on a project, we want to make sure that the foundation of where the metal building will be placed is in order. This includes removing any obstacles that would cause the land to be obstructed. This can help us to evaluate the amount of ground leveling that we will need to do.
The next step of our process is to pour the concrete over the plot of land. After the concrete is poured, we then erect your prefab metal building.
Contact Champion Buildings, Inc. For Your Metal Building Project
As metal buildings usually last longer and are resistant to fire, many Spartanburg, South Carolina residents choose metal over traditional buildings. Yet, at Champion Buildings, Inc. we go above and beyond our competitors as we offer superior quality, as well as our all-in-one service. Contact us today! We look forward to hearing from you. Charleston, Columbia, Greenville, and Summerville.