Considering a steel or metal building for your storage or commercial needs at your Greenville, South Carolina home, office, or property? Let Champion Buildings, Inc. help! Champion Buildings has been providing pre-engineered metal and steel buildings to South Carolina including Greenville, Spartanburg, Anderson, Gaffney, Mauldin, Seneca, Clemson and Simpsonville since 1999. Offering a variety of metal buildings at a range of prices, colors, and accessories and where a complete installation is part of your package, Champion Buildings, Inc. will get you the most bang for your buck. Contact Champion Buildings, Inc. or at (800) 942-6812.
Your Greenville Metal Building Project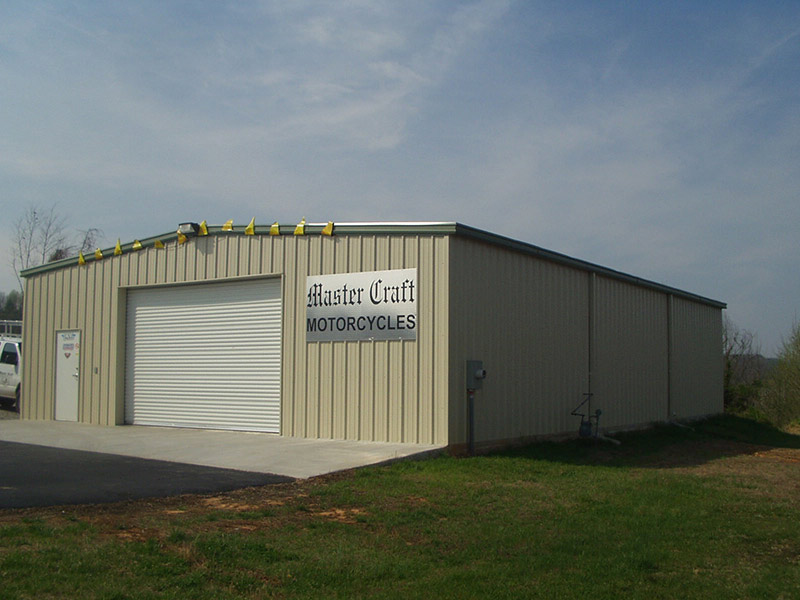 Investing in a metal building can be a big decision. With that in mind, we want to provide you with all of the information you need to make the best decision for your business and/or your budget. When you are ready to purchase a metal building, we can help you decide which type of building and what size of building will be best for your needs.
Once you decide the size and type of building, we do all the dirty work! Unlike most companies that require you to have the cement foundation already laid, we lay the cement and erect your metal building, which means less stress for you and more time to do the things you enjoy.
Metal Buildings With Concrete in Greenville
Champion Buildings provide complete prefab metal buildings construction in Greenville, SC. Our process includes clearing the plot of land, measuring and leveling the foundation, pouring the concrete base, and finally erecting the metal building.
Before we take on a project, we want to make sure that the foundation of where the metal building will be placed is in order. This includes removing trees, shrubs, debris, or waste. This can help us to evaluate the amount of ground leveling that we will need to do.
Once the foundation is in order, we will cover the area where the building will be placed in concrete to lay the base. Once the concrete is poured and set, we would erect the prefab metal building.
Get Your Metal Building in Greenville Today!
At Champion Buildings, Inc. we make sure you get a quality metal building that is constructed properly and meets our high-quality standards. If you have a moment, please review our customer reviews– they say it all! Also, check out our current metal building specials to ensure that you are getting the best price possible! We are eager to help you achieve your metal building goals. Please keep in mind that we serve all areas of South Carolina, to include, but not limited to Charleston, Columbia, Spartanburg, and Summerville.