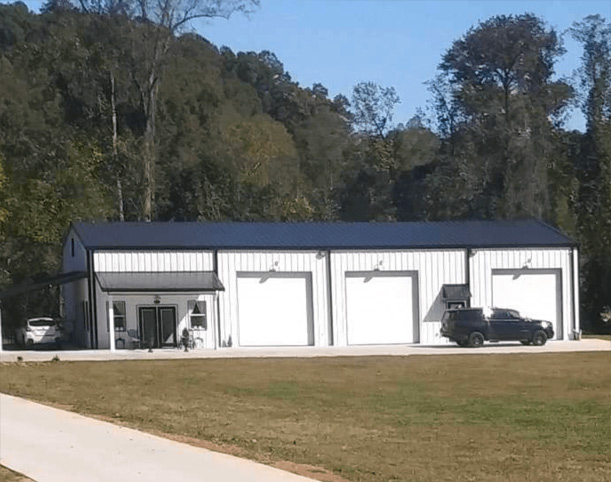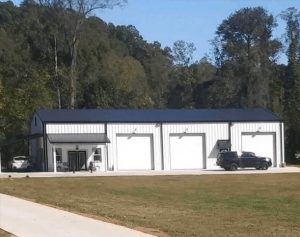 Considering a steel or metal building for your storage or commercial needs at your Warner Robins, GA home, office, or property? Let Champion Buildings help! We have been providing pre-engineered metal and steel buildings in Georgia since 1999. We are proud to offer a wide variety of accessory options for metal buildings, color options for metal buildings, and pricing options. 
We know residents in Warner Robins have their own duties and responsibilities, and that's why we offer complete turnkey services for your metal building construction. There are various steps involved in getting your metal building constructed and erected, such as concrete pouring, and transporting heavy metal building parts. 
---
Request A Free Quote On Our Metal Buildings
---
Metal Storage Buildings in Warner Robins
One of the biggest decisions you will need to make when deciding on your prefabricated metal building project will be what size building will be best for your needs. Whether you need a mini storage unit, a storage building for equipment or other personal items, a metal building is an ideal option. Our experts can help you design a solution that's right for you because each of your buildings is custom tailored to your unique situation. Champion Buildings is here for the whole process. We don't leave you to coordinate the rest of the project like most other companies. We lay the cement and erect your metal building, which means less stress for you and more time to spend with your family.
Metal Buildings With Concrete
We provide complete metal building construction in Warner Robins, GA. Our process includes clearing the plot of land, measuring and leveling the foundation, pouring the concrete base, and finally erecting the metal building. The next step of our process is to pour the concrete over the plot of land. This is the foundation that the metal building will be constructed on so it is important to have a professional metal building company perform this step. After the concrete is poured, we then erect your building.
Get Your Metal Building in Warner Robins Today
At Champion Buildings, Inc. we make sure you get a quality metal building that is constructed properly and meets our high-quality standards. You're unique and your needs are different from everyone else, so why should you settle for a cookie cutter solution for your metal building needs? Don't take our word for it, though. Hear from our other customers in our customer reviews— they say it all! Also, check out our current metal building specials to ensure that you are getting the best price possible! We are eager to help you achieve your metal building goals. Contact us today at(800) 942-6812 or fill out the contact form below