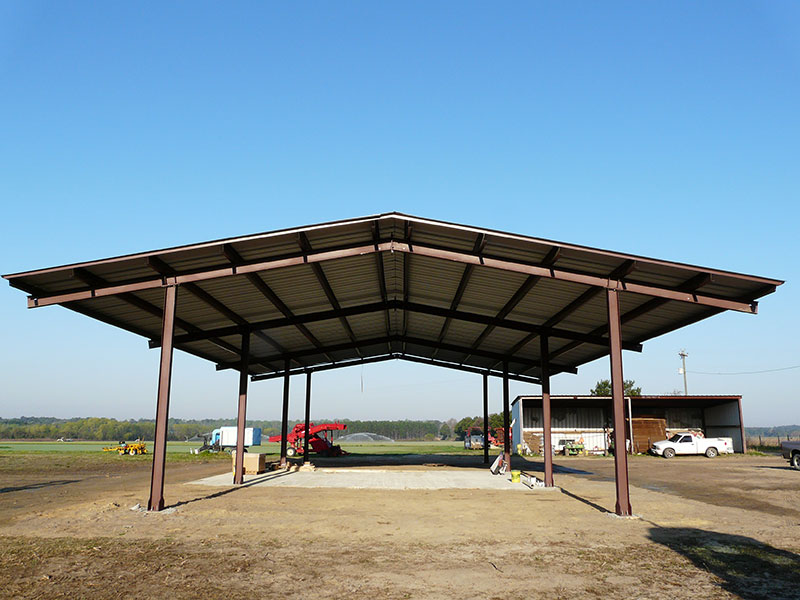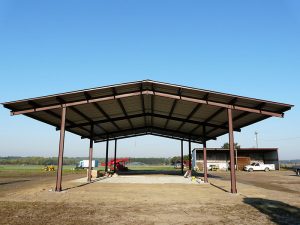 Looking for the best metal building provider in the Orlando area? Since 1999, Champion Buildings, a metal building company, has been helping Orlando and surrounding areas including Kissimmee, Sanford, Saint Cloud, Winter Garden, Daytona Beach, Winter Park, Apopka, Ocoee, Casselberry, Oviedo, Clermont, Winter Springs, Altamonte Springs, Leesburg with their turn-key metal building. With close to 20 years of being in the metal building construction business, we have the experience you've been looking for! Many of our customers love that we take care of the entire process. Everything from pouring concrete, to setting up the structure wall, we do it all. Unlike some other metal building companies who require you to lay the concrete yourself, we know what a huge hassle that can be.
Champion Buildings will provide you with a quality metal building that will last you for years to come. Orlando is a worldwide destination for fun, excitement, and retirement. Home to Disney World, SeaWorld and Universal Studios, Orlando is a great location to grow your business. Champion Buildings can help you with all your needs when it comes to looking to create a functional space that is cost-efficient, durable, and of high quality.
---
Request A Free Quote On Our Metal Buildings in Orlando
---
Our Metal Buildings Process
When we begin a metal building project with a client, we first start by deciding on the best metal building design for your needs. We go over what your requirements and needs are, and help you decide on the best building that will work for what you want to do. Whether you are looking for an agricultural or commercial metal building or even a garage or storage unit for your home, we will provide you with the best service for your needs! After we have decided on a building plan, we will come to you and take care of every aspect of the project. We will lay the concrete for you, and then install the metal building to the highest quality standards. We make sure that everything is put together with an attention to detail, and that meets our quality standards. Many metal building companies will only provide you with part of this process, but we will take the time to discuss your individual requirements and do everything else for you! Throughout the years, we have perfected our process and our customer reviews say it all! From beginning to end, our professional building team will make sure your project is done right.
Contact Us for your next Orlando Prefabricated Metal Building Project
Are you interested in ordering a pre-fabricated metal building? Champion Buildings provides high-quality metal and sheet buildings in Florida including Orlando, Tampa, Miami Jacksonville, Lakeland, Port St. Lucie, Gainesville, St. Petersburg, Ft. Myers, and Tallahassee. We also provide quality metal buildings at an affordable price to the Mid-Atlantic: North Carolina, South Carolina, West Virginia, Georgia, Virginia, Tennessee, Alabama, Florida, Maryland, Ohio, and Washington DC. For more information or to purchase your metal building contact Champion Buildings at (800) 942-6812.