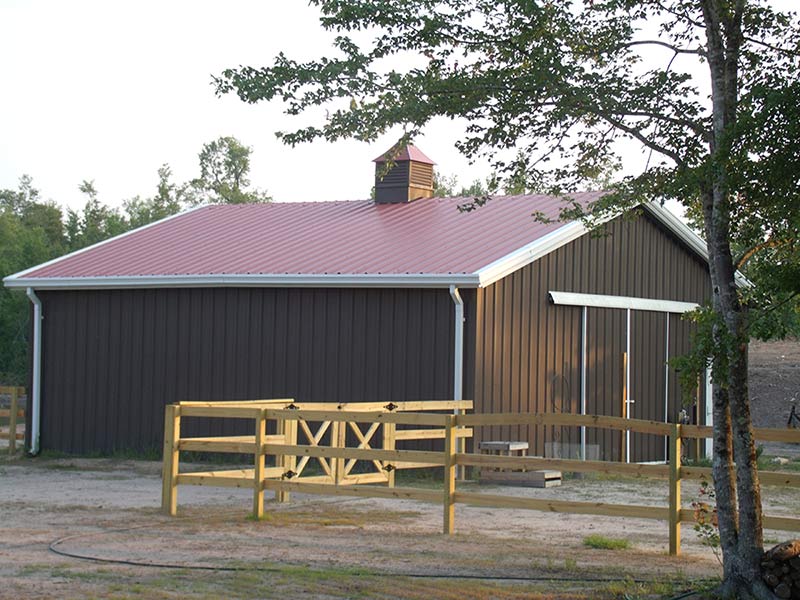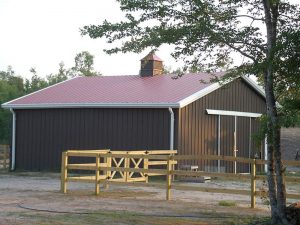 Metal barns are a popular choice for people in the agricultural industry in North Carolina because of their durability and easy maintenance. If you're thinking about building a metal barn for your farm or livestock, make Champion Buildings your number one choice!
Our prefab metal barns can be used for a variety of agricultural needs. Metal barns are a better investment than wood-framed barns because they are resistant to termites, won't rot, and can withstand extremely high winds.
Metal Barns For Your Farming Needs
As an industry leader in metal buildings, we provide a variety of solutions for your agricultural needs in North Carolina. We construct metal barns that are ideal for equestrians, cattlemen, ranchers, farmers, and more.
We know that one type of metal barn doesn't suit everyone. That's why your metal barn is completely customizable! From the windows and doors to exterior options like gutters, you have the ability to create the ideal barn or agricultural shelter for your needs.
Metal Barn Concrete Foundation
We are an all-in-one metal building company, meaning we lay the concrete slab before constructing your building.
Our custom-made concrete slabs include:
Pier pads under every column
Perimeter footer
4 inches of gravel or sand
Wire
Rebar
Plastic
Anchor Bolts
Slab thickness you prefer (usually 4 to 6 inches)
Erecting Your Prefabricated Metal Barn
When you choose Champion Buildings for your metal barn in NC, you can guarantee our crew will unload and erect the building quickly and efficiently. We provide our own transportation of materials, our own tools and equipment, and a 1-year guarantee on our workmanship.
---
Contact Champion Buildings for Your Prefab Metal Barn in NC
Ready to get started with your metal barn? For more information or to begin the purchase process, contact Champion Buildings by visiting our contact page or by calling us using the button below.