Searching for a steel or metal building or agricultural shelter on the Outer Banks in NC? Champion Buildings has provided metal and steel buildings to the Outer Banks area since 1999. The team at Champion Buildings offers high-quality work at an affordable price, allowing you to have the metal building you need that will last.
Let Champion Buildings Help You With your Pre-Engineered Metal Building Project on the Outer Banks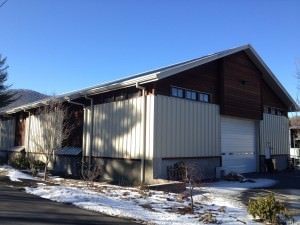 When you need more information or you are ready to purchase a metal building, pre-engineered storage building, agricultural metal building, or one of the other pre-fabricated building options, Champion Buildings is ready to help. We can give you the information you need to decide if a pre-fabricated metal building is right for your needs. If it is, Champion Buildings can provide you with a turnkey solution to your metal building needs. Unlike our competitors, Champion Buildings provides all-in-one services so that you don't have to worry about getting the cement slab or putting the building together– we do everything for you! Meanwhile, you can rest assured that your metal building is constructed right and meets our high-quality standards.
Your Outer Banks Metal Building Project
Are you interested in ordering a pre-fabricated metal building?  Champion Buildings provides high-quality metal and sheet buildings in North Carolina including Charlotte, Apex, Asheville, Boone, Greensboro, Greenville, Outer Banks, Raleigh, Wilmington, Fayetteville, and other cities.  For more information or to purchase your metal building contact Champion Buildings at (800) 942-6812. Providing quality metal buildings at an affordable price to the Mid-Atlantic: North Carolina, South Carolina, Georgia, Virginia, Tennessee, and more!