Are you considering investing in a metal building near Apex? Let us help!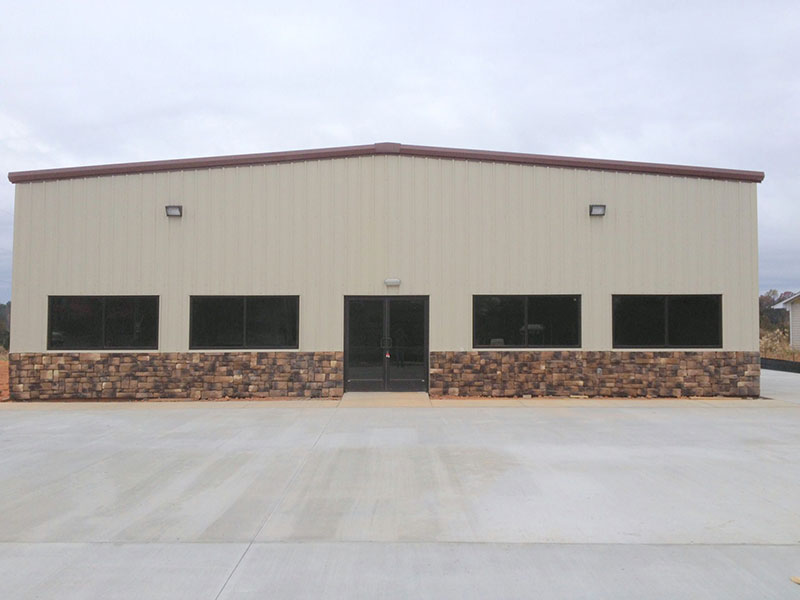 Located in Wilkesboro, NC Champion Buildings provides metal buildings to customers all over North Carolina. Our team can not only get you started with a durable and great looking metal building but also we take care of the entire process so that you do not have to do any of the work yourself! Many of our competitors require you to lay concrete, but that is what makes us different! We know that laying a concrete foundation may not be your forte, nor what you want to spend your free time doing, so we set up your metal building from beginning to end; and make sure that it is done right.
Your Apex Steel Building Needs
Deciding which metal building suits your needs and your lifestyle can be a difficult decision. With over 15 years of experience in the industry, we have worked with many customers with a variety of needs, allowing us to offer you suggestions and insights into which building may be right for you. We have erected agricultural buildings, such as barns, farm storage, and shelters. If you're looking for a commercial building, for an office building, a childcare facility, a restaurant, and more – we can help you with design to ensure your metal building fits your needs!
Contact Us for Your Metal Building Project in Apex!
Are you interested in ordering a pre-fabricated metal building?  Champion Buildings provides high-quality metal and sheet buildings in North Carolina including Charlotte, Apex, Asheville, Boone, Greensboro, Greenville, Outer Banks, Raleigh, Wilmington, Fayetteville, and other cities.  For more information or to purchase your metal building contact Champion Buildings by phone or fill out our contact form. Providing quality metal buildings at an affordable price to the Mid-Atlantic: North Carolina, South Carolina, Georgia, Virginia, Tennessee, and more!