Here at Champion Buildings, we're proud to provide prefabricated metal and steel buildings to everywhere in the Mid-Atlantic region, including the Lexington, VA area! Steel buildings are a great, cheap alternative to standard buildings for agriculture and storage needs. If you're interested in steel or metal building services, you can contact the Champion Buildings team at 1-(800) 942-6812. Our experts can help you find the right building that fits your needs and your budget!
Turnkey Metal Building Solution for Lexington, VA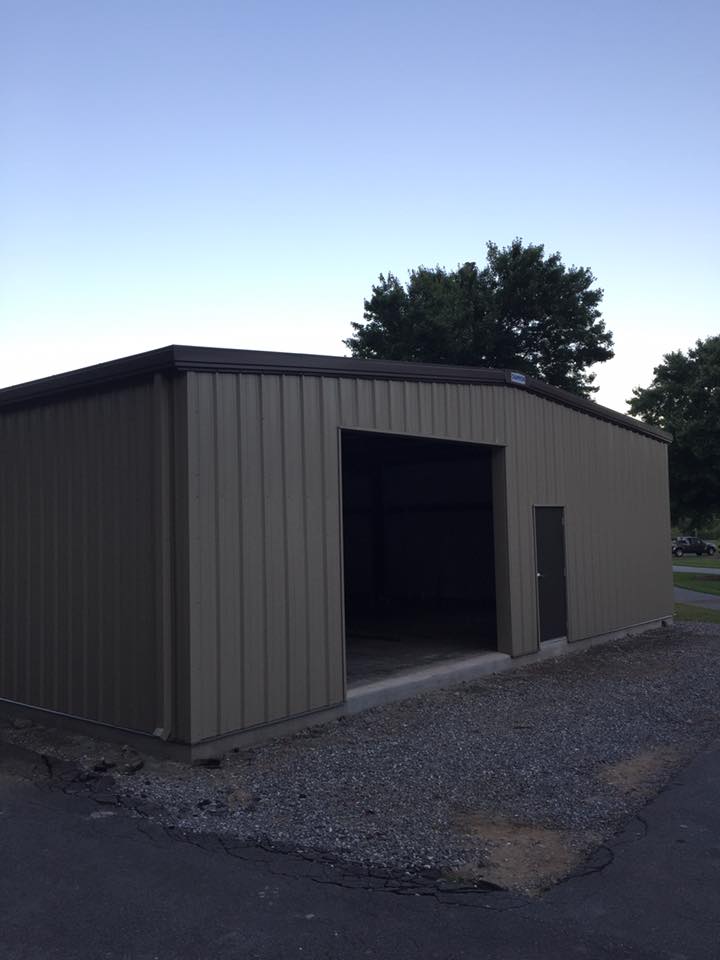 There is a big difference between Champion Buildings and our competitors, and it's simple: we are with you every step of the way. We aren't just going to sell you a pre-engineered building kit and leave you on your own. Our packages are designed to be all-in-one metal building solutions! We're with you at the start to help you determine the right size, layout, materials, and budget. Our team will make sure your metal building solution is custom tailored to your specific project. Then, we will oversee the pouring of any concrete. Usually, most other companies will tell you to find a subcontractor to put up your building, but not us! Finally, we will handle the construction of the physical building itself. From start to finish, Champion Buildings is there for you. You can get more information on our concrete & erection services, or look at our other service areas in North Carolina, South Carolina, Georgia, and Tennessee.
Metal Buildings With Concrete in Lexington
Champion Buildings provide complete prefab metal buildings construction in Lexington. Our process includes clearing the plot of land, measuring and leveling the foundation, pouring the concrete base, and finally erecting the metal building.
We start off your project by clearing the plot of land that you want your metal building built on by removing obstacles such as trees or debris. We then would measure and level the land to have an optimal flat surface to build on. Once the foundation is completed, we will pour the concrete base and then erect the prefab metal buildings.
Contact Champion Buildings for Your Lexington, VA Metal Building
When you decide to make Champion Buildings your metal building specialists, you are getting a high quality building made with the highest quality materials. Champion Buildings wants to do all the hard work so you can sit back, relax, and enjoy a stress-free process. You'll be pleased with our process and will be able to use your new metal building! Check out our current metal building specials to ensure that you are getting the best price possible! We are eager to help you achieve your metal building goals.
Contact Champion Buildings Today!
Are you interested in getting a pre-fabricated metal building? For more information or to purchase your metal building contact Champion Buildings at (800) 942-6812. Providing quality metal buildings at an affordable price to the Mid-Atlantic: North Carolina, South Carolina, West Virginia, Virginia, Tennessee, and more!