Since 1999, Champion Buildings, metal building company, has provided metal and steel buildings to Asheville and the surrounding areas including Anderson, Arden, Barnardsville, Forest City, Franklin, Greenville, Greenwood, Greer, Lake Lure and Spartanburg. Our metal building team provides quality work that will last you for years with your metal building. We can work with you to get started and help you figure out what the best option is for your needs.
How We Can Help With Your Asheville Metal Building Project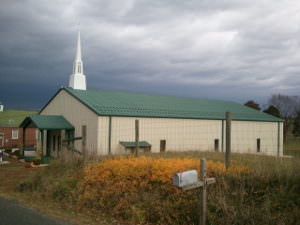 When we begin a metal building project with a client, we first start by deciding on the best metal building for your needs. We go over what your requirements and needs are, and help you decide on the best building that will work for what you want to do. Whether you are looking for an agricultural or commercial metal building or even a garage or storage unit for your home, we will provide you with the best service for your needs!
After we have decided on a building plan, we will come to you and take care of everything. We will lay the concrete for you, and then install the metal building to the highest quality standards. We make sure that everything is put together with an attention to detail, and that it meets our quality standards.
Many metal building companies will only provide you with part of this process, but will not do everything for you, or discuss your needs. Throughout the years, we have perfected our process and our customer reviews say it all!
Metal Buildings With Concrete in Asheville
Champion Buildings offers complete prefab metal building services in Asheville. To start, we clear off any greenery from the plot of land that the new metal building will be erected on. Once everything is cleared off, we add and level out dirt so that the land is flat, providing optimal structure for the metal building.
The concrete pouring will begin once the ground is leveled out completely. We cover the entire area of your land with a concrete slab and once that dries, we begin our complete prefab metal building erection.
Contact Us For Your Prefab Metal Building Project?
Are you interested in ordering a pre-fabricated metal building?  Champion Buildings provides high-quality metal and sheet buildings in North Carolina including, Charlotte, Apex, Asheville, Boone, Greensboro, Greenville, Outer Banks, Raleigh, Wilmington, Fayetteville, and other cities. For more information or to purchase your metal building contact Champion Buildings by phone or fill out our contact form. Providing quality metal buildings at an affordable price to the Mid-Atlantic: North Carolina, South Carolina, Georgia, Virginia, Tennessee, and more!